Pimp Out Your Bugaboo
Everybody's favorite high end stroller manufacturer, Bugaboo, is making a splash this summer with new accessories for your Bugaboo.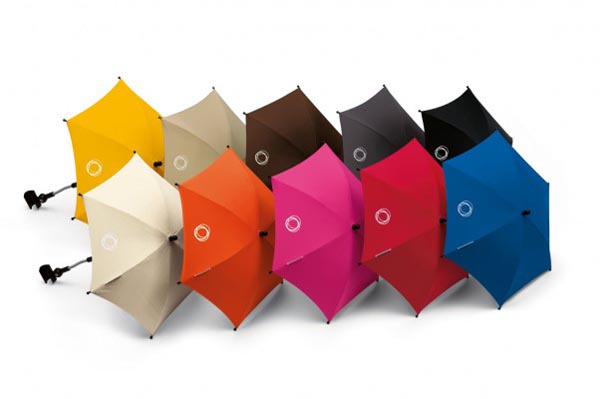 We've got the latest on Bugaboo's new summer accessories collection. If a plain stroller doesn't fit your taste, you can update it with any of these add-ons, including a breezy sun canopy, parasol, seat liner, organizer and snack tray.
Sun-proof your stroller with Bugaboo's Summer Accessories including the Bugaboo Breezy Sun Canopy and Bugaboo Parasol.
Made from high quality UV protecting fabrics up to UPF 50 plus
Sun canopy is made from mesh material, allowing breezes to keep your little one cool.
Integrated sunshade to protect your child from the sun and bugs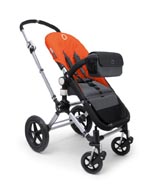 Whether travelling along a crowded beach or on the city streets, the softly padded Bugaboo Seat Liner ensures comfort and regulates temperature at all times.
Complete your stroller with the Bugaboo Organizer, Bugaboo Snack Tray and Bugaboo Cup Holder.
The Bugaboo Organizer keeps your essentials at hand and attaches to all Bugaboo strollers
The Bugaboo Snack Tray is designed for your child and provides a place for snacks and a sippy cup.
The Bugaboo Stroller Summer Accessories have dedicated versions for the whole Bugaboo Stroller family -- Bugaboo Bee, Bugaboo Cameleon and Bugaboo Donkey -- and multiple mix-and-match options to suit your style.
More strollers
We say it all the time, but we love strollers at Pregnancy and Baby. Bugaboo makes an amazing stroller with incredible accessories -- and the company is constantly thinking of new features to make your life easier. However, we also know they can be budget busters. The good news is that there are many strollers at different price points. Read some of the latest info on strollers.
Stroller buying guide: There are so many stroller options -- jogging, lightweight, double, sit and stand, umbrella... the list goes on. Read an overview of each and determine what will best fit your needs.
Choosing a safe stroller: Looks and convenience are only a few small considerations. Safety is the biggest.
How to get fit with stroller workouts. Your stroller can be the key to getting your pre-baby body back. Find out how.