The Wholesome Baby Food Guide
Maggie Meade, author of The Wholesome Baby Food Guide, stopped by Pregnancy and Baby to talk about making your own baby food. If you think it's too difficult or time consuming, think again!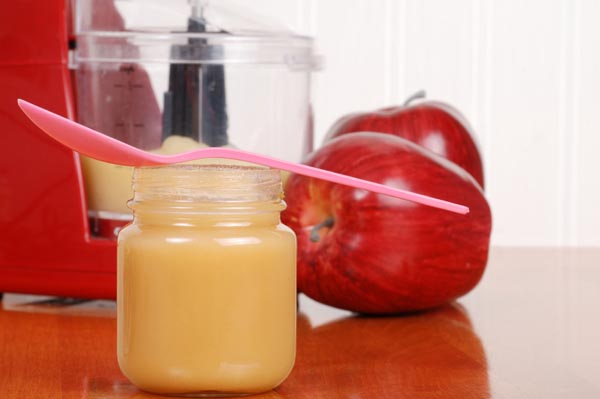 Guest blog by Maggie Meade
Cooking for your baby is a gift. It is the gift of fresh flavors and textures that are wholesome and real, not overly processed and bland. In just an hour or two per week, you can whip up all types of tasty meals that will wake up and engage your little one's taste buds.
In the 84 years since the launch of the iconic Gerber Baby Food brand, we have seen the rise of many more commercial baby food brands, each claiming to be the one brand that knows best how to feed babies. Strategic (and successful) advertising has led many parents to believe that the food that comes packed into tiny little jars is superior to any food that a parent could make. Coupled with the subtle message that parents can't provide their babies nutritious and safe foods made at home is the notion that making food for babies is incredibly time consuming and difficult.
In the internet age, parents are now researching and learning that making homemade baby food is indeed a safe and nutritious option. Moreover, parents are also realizing that making baby food is really quite simple. For example, opening up a fresh avocado and scraping the meat out to mash or puree takes approximately four minutes. Maybe you don't have any avocados on hand -- how about peeling and mashing a banana then? Again, the simplicity of peeling a fresh fruit and mashing it cannot be doubted. Both the banana and the avocado make perfect first foods for babies and their nutritional content is unrivaled. These are just two of the simplest foods you can prepare for your little one.
About Maggie Meade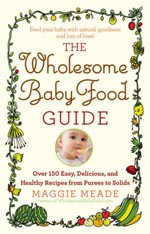 Maggie Meade created the Wholesome Baby Food website in 2003 as a place to share her experiences making baby food for her twins. Over the last nine years, the website has helped parents around the world make homemade baby food, and has guided them through the journey to solid foods. Now, you can purchase The Wholesome Baby Food Guide, based on her extremely informative website. Visitors to the site will finally be able to have a book in their hands -- a frequently requested item -- and even more parents will learn that fresh, homemade baby food is wholesome and tasty, rewarding and simple.
More on baby food
How to make quick and healthy homemade baby food
3 Steps to homemade baby food
Making baby food at home