Ensure Your Baby Is Sleeping Safely
Safe Kids USA provides up-to-date, important and helpful information to help parents ensure that their baby is as safe as possible. This week is National Sleep Awareness Week.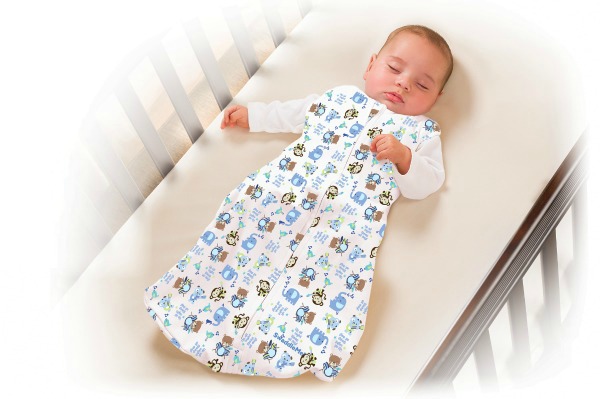 Do's and Don'ts for safe sleeping
Do
To reduce the rick of SIDS, lay your baby on his or her back while sleeping and in a safe, fixed-side crib with a firm, tight-fitting crib mattress.
The only thing that should be in your baby's crib is a tightly fitted crib sheet -- nothing else!
Use a wearable blanket -- not loose blankets or loose clothing.
Don't
Don't put your baby to sleep on beds, sofas, recliners, chairs, soft surfaces, bouncy chairs, baby swings or car seats.
Remove all pillows, loose sheets, blankets, toys, crib bumpers, sleep positioners and any other soft bedding products.
The dangers of soft baby bedding
Soft bedding can block a baby's small airway during nap and/or nighttime. Babies can suffocate when their heads become wedged against a mattress, pillow or other soft object or if a parent in the same bed rolls onto them accidentally.
Sharing a room with baby
Safe Kids USA recommends that parents place their baby's crib, bassinet or play yard in their room for the first six months -- for convenient feeding and bonding. According to Safe Kids, sharing a room is a safer option than having your baby sleep in bed with you.
Safe sleeping must-haves for baby
Skip Hop Complete Sheet bumper-free crib bedding
Summer Infant SwaddleMe Sack
Arm's Reach Concepts Original Co-Sleeper
Crib safety
All new cribs on the market (today) meet the safety standards of the CPSC and the JPMA. It's important to always follow assembly directions and never try to fix a crib with tape, wire and rope or by putting a broken side against a wall. Before getting a used crib, check recalls.gov to make sure the crib hasn't been recalled.
Check used cribs for these strangulation and suffocation hazards.
Sharp edges.
Missing, loose or broken parts.
Loose hardware.
Cut out designs in the headboard or footboard.
Crib slats more than 2-3/8 inches apart.
Corner post extensions over 1/16 of an inch high.
Gaps larger than two fingers width between the sides of the crib and the crib mattress.
Drop sides that haven't been fixed in place.
More information on sleep safety
National education campaign on crib safety for new parents
Baby crib safety tips: A checklist for parents
Baby Sleeps Safe infant safety product