Simple Wish Nursing Bra
If you're a breastfeeding mom who pumps, you might want to check out Simple Wishes, a nursing bra designed for busy moms.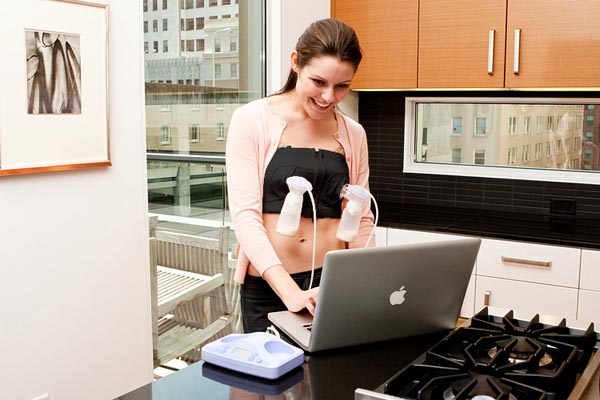 Simple Wishes
Pumping with ease -- isn't that every mom's simple wish? One pumping related product, Simple Wishes ($40), promises that it will help you do just that. And while pumping is anything but sexy, Simple Wishes is a functional pumping bra that isn't scary!
Simple Wishes is a hands-free pumping bra designed to fit the modern nursing woman's needs. The company calls it a "practical yet comfortable pumping bra" and says it provides ample support and is compatible with any electric pump on the market. The bra itself is fully adjustable to any woman's shape and can be worn strapless or with the included straps for additional support.
Additional details:
Machine wash cold, gentle cycle
Hang to dry
83 percent cotton, 17 percent spandex
Available in pink or black
I love the background on the company. Simple Wishes was founded by four sisters who are all mothers. They put their heads together to create products that moms need.
From now until May 31, 2012, you can receive 20 percent off of your purchase by entering the code 20SWMS at checkout. Visit simplewishes.com to learn more and to order.
More on pumping
How to use a breast pump
Tips for pumping milk at work
Buy the best breast pump