Important Facts About The 2011 - 2012 Flu Season
The flu season is here and while it arrived a little later than previous years, there are still effective ways to protect your baby and yourself from getting sick.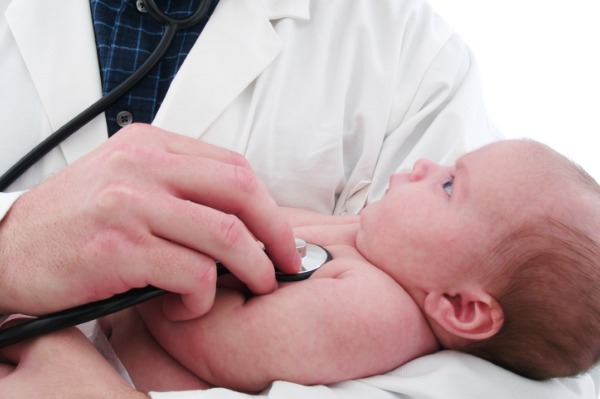 Get the flu shot
The CDC recommends everyone over the age of six months and anyone who is high risk receive the flu vaccine every year. The CDC classifies young children, pregnant women, people with chronic health conditions and people over 65 years to be high risk because they can develop serious flu complications.
According to the CDC, children under 6 months are too young to be vaccinated but still fall in the high risk category. Therefore, anyone that cares for a child who is less than six months of age should receive a flu shot each year.
The 2011 - 2012 flu shot protects against three viruses that are predicted to be the most common this year:
Influenza A H3N2
Influenza B
H1N1
Even though the 2011 - 2012 flu season is here, the CDC still suggests that you receive your flu shot if you have not done so already.
Prevent the spread of germs
You can cut down on your chances of contracting or spreading the flu with by taking these steps:
Washing your hands often with soap and hot water (for the time it takes you to sing the Happy Birthday song) is the best and easiest way to prevent the spread of germs. If soap and water is not readily available, the use of alcohol-based hand rub is suggested.
Cover your nose and mouth with a tissue or the crook of your arm when you sneeze or cough. Wash your hands and/or dispose of the used tissue immediately.
Avoid touching your baby's face and hands and your face to avoid spreading germs.
Avoid contact with people you know are sick.
If you are sick, the CDC recommends that you stay home and limit contact with well people for at least 24 hours after your fever is gone.
Treat your baby's flu symptoms
Flu-like symptoms include:
Sore throat
Cough
Fever (usually above 101 degrees F)
Runny or stuffy nose
Body aches
Chills
Fatigue
Headache
Symptoms vary from person to person and may include vomiting, diarrhea and respiratory symptoms without the presence of a fever.
According to HealthyChild.org, babies who are sick should receive increased fluids and rest and flu symptoms should be treated with acetaminophen (Tylenol) for babies under six months and acetaminophen or ibuprofen for babies older than six months. Never give children aspirin due to the strong association with Reye's Syndrome.
Important: Always call your child's doctor if you have any questions or concerns about your child.
Source: CDC and HealthyChildren.org
More information on sick season and babies
Should you breastfeed when you're sick?
Stop dehydration in a sick baby
Sick baby checklist for the pediatrician