Practical And Stylish Bath Solutions
Looking for a unique and functional bathtub for your baby? We've rounded up four cool baby bathtubs that look neat and work well.
My co-blogger here at Hatch and I are always joking about how we're super obsessed with baby gear, but as she says, just not enough to have one more baby. However, that doesn't stop us from scouring the internet and the store shelves in search of the latest and greatest.
Today, I wanted to share some cool baby bathtubs with you.
Jahgoo Bath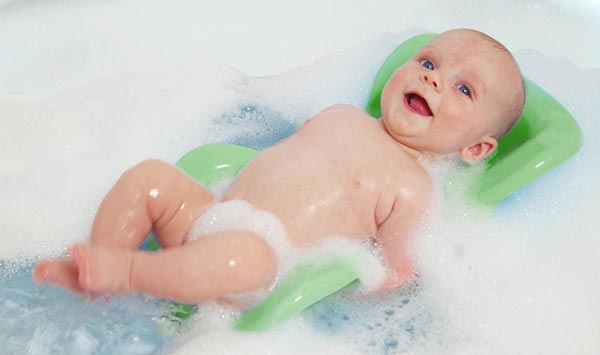 The Jahgoo bath ($30), available from Kastel International, is a cute and comfortable one-of-a-kind bath for baby.
Provides anti-slip protection on both the inside and outside
Soft cushioning seats for the baby are included on the inside
Equipped with handy -grips for easy carrying as well as a plug for fast draining of the water
Ergonomic design accommodates children up to 2 years old
Available in lime or white
Aqua Scale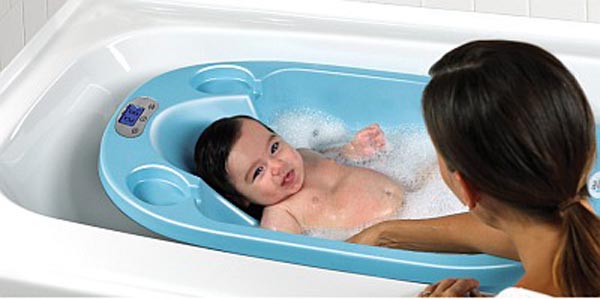 The Aqua Scale baby tub ($70) is a three-in-one bathtub. It weighs your baby (to the ounce) and stores that measurement, functions as a bathtub and also has a built-in digital thermometer.
Tub
Anti-slip insert keeps baby in ideal bathing position
Safety supports under baby's arms and legs help to keep baby securely positioned during bath time
Lightweight and easy to clean
BPA free
Accommodates baby from birth to 24 months
Converts to toddler tub by removing insert
Scale
Innovative software calculates baby's precise weight -- down to the ounce -- adjusting for water and movement
Scale sets to pounds and ounces or kilograms
LCD stores baby's previous weight
Can be used with or without water to quickly weigh baby
Provides assurance to parents between doctor's visits
Thermometer
Water thermometer automatically updates bath water temperature
Hoppop Bato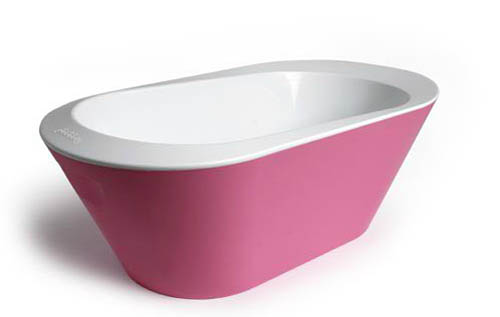 The Bato tub ($50) from Hoppop is super stylish. Hoppop products are created with an eye for beauty, a dedication to quality, a passion for design and a devotion to meaningful innovation.
Easy to clean
High supportive sides
Available in fuchsia, lime and aqua
Puj Tub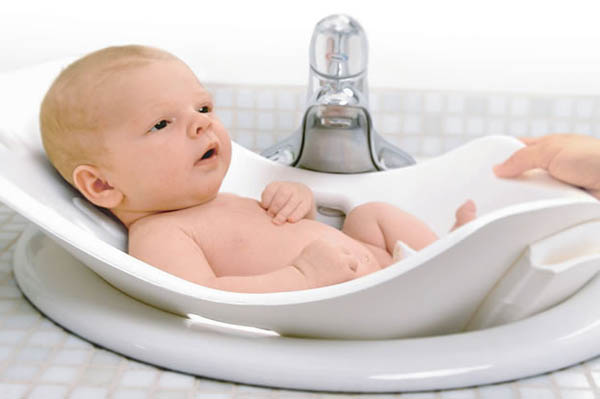 The Puj Tub ($40) is a clever and easy-to-use tub that fits in the sink. It's meant for babies up to six months or 17 pounds (whichever come first).
Fits in the sink
Cradles baby
PVC-free and BPA-free
Less than one inch thick -- it stores flat!
Available in aqua, kiwi or white
More on baby baths
Step by step guide: Giving your baby a bath
When to move your baby's bath to the big tub
There is no such thing as a drown-proof baby bathtub