Dr. Seuss Birthday Celebration
Did you know that Dr. Seuss' birthday is on March 2? In honor of the the genius that contributed so much to the world of kids' literature, let's talk about reading to your baby.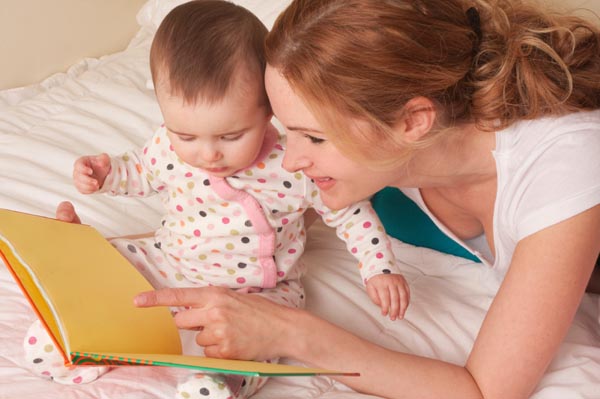 You might not know it, but reading to your baby is hugely beneficial. And in honor of Dr. Seuss' birthday on March 2, we're talking babies and books today.
First of all, did you know you could buy Dr. Seuss books for babies? Several of the classic Dr. Seuss tales are available in board books, perfect for baby's hands (and baby's drool!).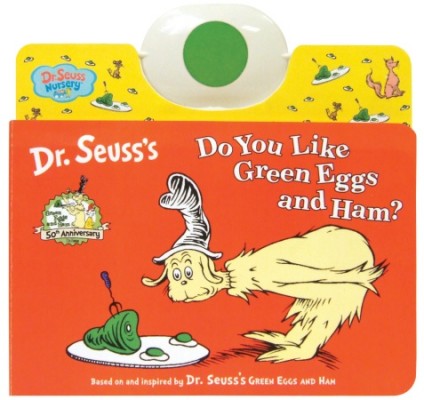 Green Eggs and Ham comes in a super cute board book -- Do You Like Green Eggs and Ham? -- that is interactive and made just for babies and toddlers. It has board book has a plastic green egg for your baby to squeeze and spin. She can see her reflection in the mini-mirror, press the yolk to make it squeak and give the egg a whirl.
I had no idea there was a line of Seuss books for babies. I happened upon it while searching around for info on his birthday. From the website:
The Dr. Seuss Nursery Collection introduces the most beloved Dr. Seuss characters to the littlest of listeners. Based on Dr. Seuss's signature art and rollicking rhymes, each book introduces the most popular characters of the title on which it's based in a bold and simple format, which will engage babies and toddlers at each stage of development.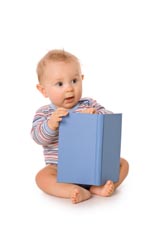 When it comes to reading to your baby, you can't begin too young. The American Academy of Pediatrics strongly suggests reading to your baby, not just for the learning experience, but for the bonding as well.
"The entire reading-with-your-baby experience is custom-designed to foster both fun and learning, from the close contact of being held, to hearing the sound of your voice, to watching the pictures and pages go by," the AAP's Healthy Children website reads. It also notes that for very young babies, you don't need to worry about the pictures because it's the sound of your voice that matters most. As your baby moves past early infancy, she will become interested in the pictures and more.
So, do it for Dr. Seuss! Read to your baby.
More on reading with your baby
Why babies love books
10 Classic books your baby must own
Help your baby become a reader