Don'T Spoil The
"Liquid Gold"
Expressed breast milk, or "liquid gold" as many breastfeeding mothers call it, is a living substance. Properly storing and handling breast milk is essential to maintain its nutritional and anti-infective qualities.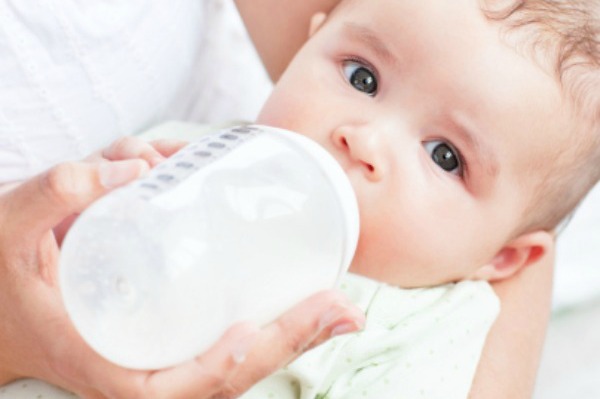 Breast milk storage tips and facts
Always date your milk storage containers before refrigerating or freezing.
Store smaller amounts of breast milk (2-4 ounces at a time) to potentially reduce the amount of wasted milk.
Only defrost as much as your baby needs -- you can always prepare more if needed.
Glass containers with well-fitted tops are the best option for storing breast milk.
Plastic containers and freezer milk bags that are BPA-free are also acceptable for storing expressed milk.
When using a storage container, allow an inch of free space at the top to allow for expansion of the milk when frozen.
Refrigerated breast milk has more anti-infective properties than frozen breast milk.
It's best to cool freshly pumped breast milk in the refrigerator before mixing it with previously frozen breast milk.
Breast milk storage safety tips
Always wash your hands before breastfeeding or expressing/pumping breast milk.
Always wash your hands before handling sterilized pump equipment and bottles.
Properly wash and sterilize bottle and pump parts that can be sterilized.
Follow the storage guidelines to ensure your baby is getting the highest quality expressed breast milk.
La Leche League International's storage guidelines for expressed breast milk
Preferably, human breast milk should be refrigerated after expressed but can be stored safely using these guidelines.
Storing breast milk at room temperature between 66 degrees F and 78 degrees F for four hours is ideal. Six hours is acceptable.
Storing breast milk in the refrigerator below 39 degrees F for 72 hours is ideal. Up to eight days is acceptable.
Storing breast milk in a freezer at negative 0.4 to negative four degrees F for six months is ideal. Up to 12 months is acceptable.
Source: La Leche Leage International
More about baby safety
Safe practices for warming and sterilizing bottles
Sun protection tips for baby
Baby sling safety