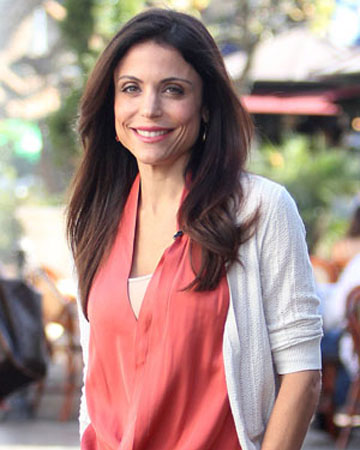 Bethenny Ever After star shares her loss
Reality TV star Bethenny Frankel opened up about her miscarriage on a recent The Today Show appearance.
On Monday, Bethenny Frankel appeared on The Today Show and revealed that she'd suffered a miscarriage. The Today Show host Savannah Guthrie asked Frankel whether she's planning to have more kids with her husband, Jason Hoppy.
"It's a very personal question," Frankel, mom to 21-month-old Bryn, replied. "We were pregnant with a second baby, and at eight weeks, I miscarried."
Her miscarriage made her feel sympathetic for women who experience infertility. She also responded to questions about whether she'd try again.
"I'm not really thinking about it," Frankel said. "Until you become a woman, you don't know the things that come with being a woman. And I'm 41, and I don't know. It's not really my choice. It's not really my option. The window's closing."
According to Southern California Center for Reproductive Medicine, the miscarriage rate for a woman over 40 is 33 percent, compared with 5-10 percent for a woman in her 20's.
Additionally, the pregnancy rate for a woman over 40 is 5 percent per month. With in vitro fertilization, that rate increases to 10 percent. For a woman in her 20's, the pregnancy rate is 20 percent.
"Since a woman is born with all of the eggs that they will have in their lifetime, the older she gets the fewer eggs are left. In addition, as women age the percentage of genetically normal eggs remaining decreases," shares the Southern California Center for Reproductive Medicine. "This is why women have a decreasing fertility rate, increased miscarriage rate and increased chance of birth defects like Down syndrome as they age."
Statistically, Frankel is absolutely correct when she says the window's closing. Still it is possible and we've seen many over-40 women in Hollywood have babies, such as Kelly Preston, Halle Berry, Nicole Kidman, Marcia Cross, Salma Hayek and more.
Miscarriages can be devastating and although the topic is discussed more than it used to be, it's still sometimes a taboo. When women in the spotlight, like Frankel, talk about miscarriage, hopefully it opens doors for more women to feel comfortable discussing their own losses.
More on miscarriage
How common are miscarriages and why do they happen?
How stress is linked to miscarriage
Does bleeding in the first trimester mean I'm having a miscarriage?