Pregnant celebs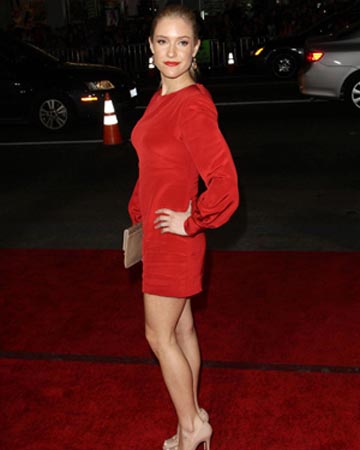 young hollywood having babies
Do you ever look around Hollywood (or the internet and your gossip magazine pile) and think, "Really, she's pregnant?!" I've found myself doing that lately. I mean, Kristin Cavallari is pregnant? And Hilary Duff is having a baby? Aren't they in high school?
When younger Hollywood celebrities announce their pregnancies, it often hits me that I'm getting older. I know, that should be obvious, but I seem to skate along in denial until I learn that Kristin Cavallari is having a baby. Then I'm forced to stop and do the math. It really does just seem like yesterday that Kristin Cavallari was in high school, starring in MTV's pseudo-reality series, Laguna Beach, embroiled in pseudo-drama with Lauren Conrad over boys.
Today, Kristin Cavallari is 25 years old, which is plenty grown up enough to be pregnant! She and fiance Jay Cutler announced the pregnancy one month ago. Although we're not exactly sure when her baby is due, she's barely showing (and she's still rocking those amazing legs).
Hilary Duff is another pregnant celeb that threw me for a loop. She's 24 now, but I still remember her as a young pop singer. How could she be pregnant?! Well, she is -- she and husband Mike Comrie, a hockey player, are expecting a baby boy. Duff has been spotted all over town, showing off her bump and her super cute and laid back maternity style. Duff should be about eight months along now. The couple announced their pregnancy in August, shortly before their first anniversary.
It is just me, or do you still think some of these Hollywood starts -- who in fact are old enough to be mamas -- seem way too young to be pregnant?
Which pregnant Hollywood stars caught you off guard?
More on celebrities
Celebrity baby names
Celebrity babies: How big were they?
Celebrity maternity style