Target Ad Reveals
Teen's Pregnancy
For anyone who wants to keep her pregnancy under wraps, be careful what you purchase on your next Target shopping trip. Your selections might just spill the baby, er, beans. At least, that's what happened to a Minnesota teenager.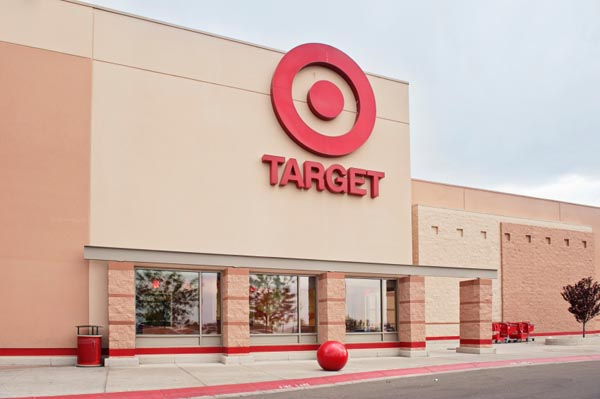 MSN Money reports that a Minneapolis teenager didn't get a chance to tell her dad she was pregnant on her own -- because Target did it for her. The teen's dad was upset by a flyer that was mailed to his house, addressed to his daughter, because it contained maternity clothing and nursery furniture.
The New York Times shared the story in an article about stores tracking consumer habits. The teen's father actually went to the store with the ads, angry that his daughter received mail from the company with pregnancy and baby items.
"My daughter got this in the mail!" the dad said, according to The New York Times. "She's still in high school, and you're sending her coupons for baby clothes and cribs? Are you trying to encourage her to get pregnant?"
The Target store manager apologized to the teen's dad, and then called him a few days later to say he was sorry again. However, he was surprised when the dad apologized to him. "I had a talk with my daughter," the father said to the Target store manager. "It turns out there's been some activities in my house I haven't been completely aware of. She's due in August. I owe you an apology."
As it turns out, Target has a formula for predicting whether a woman is pregnant, based on her shopping and spending habits. At least, that's what the author of the NYT article concluded, based on his research and discussions with analysts.
While Target declined to confirm this and actually told him he wasn't allowed to visit or speak with anyone at the Target headquarters, the company initially offered the following statement to him:
"Our mission is to make Target the preferred shopping destination for our guests by delivering outstanding value, continuous innovation and exceptional guest experience. We've developed a number of research tools that allow us to gain insights into trends and preferences within different demographic segments of our guest population."
What do you think about stores using customers' purchasing habits to predict pregnancy -- and then send directed ads?
All about baby registries
Create the perfect baby registry
Setting up a baby registry
Baby registry items you need