New Research On
Safety For Baby
Many women who are diagnosed with cancer during pregnancy face a very difficult situation when it comes to treatment: proceed with chemotherapy or wait until they can deliver the baby -- usually prematurely -- and then begin treatment. New research shows that waiting may not be necessary.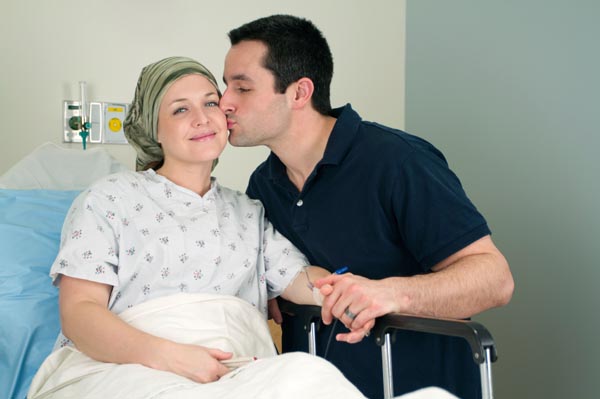 New research published in the journal Lancet Oncology suggests that it might not be unsafe for a developing baby if his mom undergoes chemotherapy during pregnancy. The study, which began in 2005, followed 70 children whose moms underwent chemotherapy during pregnancy. The children were between 18 months and 18 years of age when the study began and every few years, they were given mental and physical development tests.
The researchers concluded the following:
The kids' thinking and reasoning capabilities were on par with other children whose moms did not undergo chemo during pregnancy.
Children who were born prematurely had lower scores than children who were born full term.
For each month a child spent in the womb, his IQ score was 12 points higher (this figure takes into account other variables including age and sex).
The children of the cancer patients scored similar to other children in the areas of behavior, hearing, general health and growth.
The researchers concluded that the children's differences were not a result of chemotherapy, but rather prematurity.
"We show that children who were prenatally exposed to chemotherapy do as well as other children," the study authors stated. "The decision to administer chemotherapy should follow the same guidelines as in non-pregnant patients. In practice, it is possible to administer chemotherapy from 14 weeks gestational age onwards with specific attention to prenatal care."
At the same time, they acknowledge more follow-up research is necessary to determine whether children could have fertility issues or be at a greater risk of cancer themselves.
"Only time will inform us of the full consequences, including fertility and secondary malignancies (especially if DNA damaging drugs are used), of foetal exposure to chemotherapy," the researches said.
(Source)
More on prematurity
Must know facts for prematurity awareness month
National Prematurity Awareness Month
Common problems associated with premature birth