Safe Practices For
Sun Exposure
Protecting your child's skin now will help prevent sunburns and skin cancer. It will also become a daily habit that your child will pick up on and hopefully continue as he or she gets older. But what are safe practices for sun exposure and which sunscreens are the best?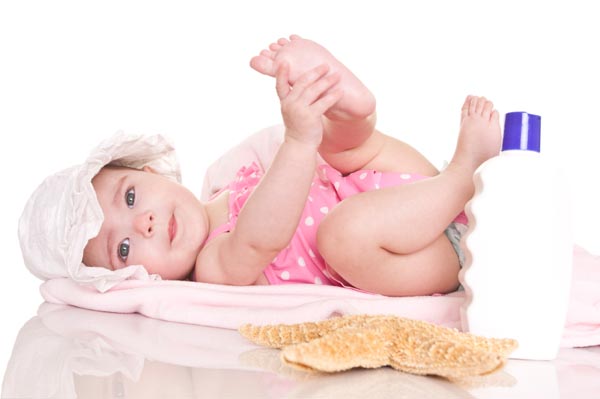 Tips for protecting your child
Babies under 6 months should be kept out of direct sunlight and layered lightly with clothing. Avoid sunscreen when possible but if needed, only apply a small amount to the back of your child's hands and face.
Have your baby wear a hat to cover his scalp and shade his face from the sun while outdoors. The earlier you introduce a hat, the more willing your child will be to wear one.
The sun's rays are strongest between 10 a.m. and 4 p.m. It's best to limit your direct exposure between those times.
Dress your child in lightweight, breathable and comfortable clothing that covers her arms and legs. Organic cotton, bamboo and lightweight cotton are breathable materials that cover and protect the body well.
Invest in child-sized sunglasses with UV protection -- especially around water when the sunlight reflects off the water. Check out Babiators for great colors and styles in all sizes.
You can still get a sunburn and sun exposure on overcast or snowy days. Sometimes on snowy days or while around water, the exposure is worse than direct sunlight because it reflects off the water and snow.
Wear sunscreen on a daily basis.
Safest sunscreens for baby
These sunscreens are some of the gentlest sunscreens for sensitive skin and perfect for everyday use.
MD MOMS Baby Silk
Thinkbaby Safe
BabyGanics Cover Up
Badger Chamomile
Episencial Sunny
Vanicream sensitive skin
Lavera sensitive skin
Tips for applying sunscreen
Apply sunscreen 20 to 30 minutes before going outdoors. This allows the sunscreen to absorb properly into the skin.
Cover all exposed areas of your child's body.
Don't over-apply sunscreen to your child's face. Young children often rub their eyes, which can cause irritation if sunscreen gets into his or her eyes.
Reapply sunscreen ever two hours no matter what the SPF number is or what the bottle recommends.
More on sun protection
Best baby-safe sunscreen for 2011
Baby sunscreen tips
Are you wearing your winter sunscreen?