Are Your Mom Enemies Making You Miserable?
I'm going to step on my soapbox for a minute and vent. Why do moms feel the need to defend their personal parenting choices? Now, before I go any further, I need to confess that I have fallen into this deep hole. In fact, I think it's safe to say we all have at some point.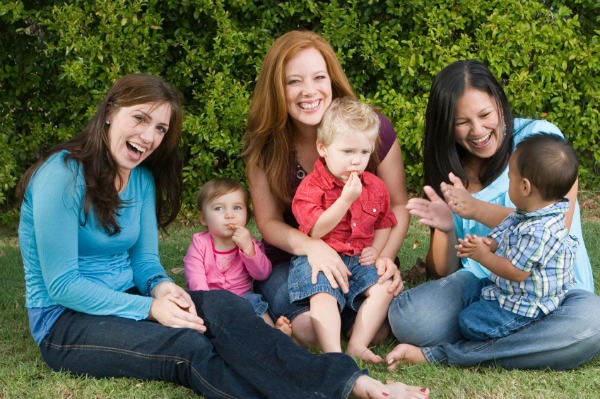 Defending your role as a mother
When a new mom or even a seasoned mom begins doubting herself, doubting her instincts or questioning her decisions, it can bring about feelings of inadequacy and stress to the forefront of her mind. Motherhood is hard enough without those negative feelings, so why do we continue to allow it to happen?
Reevaluating your mom friends
If you find yourself constantly defending your choices in front of one specific mom or even in a group of moms, it might be time to reevaluate your mom friends. Forcing yourself to fit in where you don't feel comfortable is only going to stress you out more in the long run. But what's worse than having additional stress that you don't need or want for yourself? Children can sense and feel the stress and emotions from their parents.
How to find new mom friends
Change can be a scary thing and to some, the thought of making new friends sounds less and less appealing the older you get. But sometimes you have to get older and go through life changes (like becoming a mother) to realize who you are as a person and parent. I was the first to have a child in my circle of friends and I felt as if I was constantly defending my decisions and choices -- especially to friends who didn't have kids yet. Once I realized it wasn't healthy, I began attending mommy and me type groups, classes that were geared toward my lifestyle and different support groups. After my kids got older, I discovered the world of blogging and met a whole new group of parents – some of which have become great friends.
More ways to meet mom friends
Playgroups
Meetups
Blogging communities
Library events
Breastfeeding support groups
The playground
The coffee shop
Through mutual friends
Mom's night out
Coworkers
Mommy and me classes
Play gym classes
Yoga classes
The gym daycare
School, preschool or daycare
More about mom friends
Are your mom friends lame?
Having a tough time making mommy friends?
How to break up with a mom friend