A New Trend? Cast Your Baby Name Vote!
An Illinois couple created a Facebook page dedicated to naming their unborn daughter. The options: Addilyne, Madelyne, Emily and McKenna. The couple's daughter was born on Jan. 31 as Madelyn Rae Meske, with the majority vote ending at 1,310 -- just 45 more votes than the name Emily.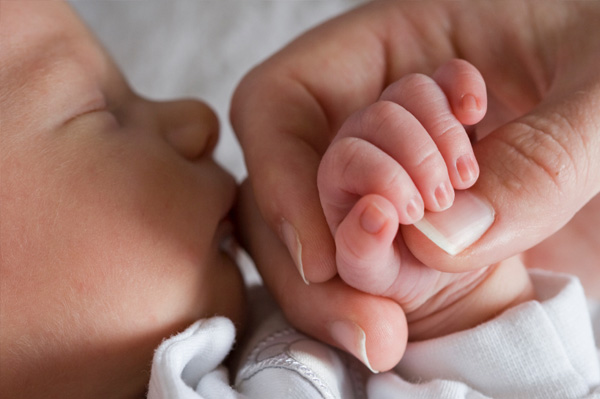 Picking a baby name is hard
I can relate to how difficult it can be to name a baby. My husband and I had a very hard time picking a name for our third son. We were utterly convinced that he was a she and were mere days away from ordering pink embroidered blankets. We had such a hard time agreeing on a boy name that we decided to use our chosen girl name for our baby boy after hearing the news -- our girl name was very gender neutral.
After many summer beach days of longingly sketching our baby's name in the sand (10 weeks to be exact), I looked at my husband and expressed my feelings. It just wasn't the right name for our unborn son. To my surprise, he agreed.
Back to the drawing board
It didn't even occur to me to ask for outside influence, let alone put the fate of our son's name in the hands of complete strangers… on a Facebook page. Granted, the Illinois couple used the Facebook poll to narrow down their top four choices, but I can't imagine choosing the name that got the most votes for my baby. Could this be the new trend in baby naming?
My husband and I plugged in keywords, searched through baby name sites and spent countless hours making lists. It was a lot of work but we eventually came to a mutual decision together, one that made us both happy.
The new trend for naming a baby?
The Meskes took their poll quite seriously when they created a Facebook page dedicated to naming their baby girl. They also made campaign buttons and purchased a domain name (which links back to the Facebook page).
Tell us
Would you use outside influences, specifically a poll on a social media website, to name your child?
More on baby names
Year in review: Top celebrity baby names 2011
Retro baby names
You named him what? Dealing with baby name criticism