What Are The Differences?
If you're hoping to have a relaxing and natural birth, self-hypnosis is definitely an option. But what are the differences between the two popular courses and which one is best for you?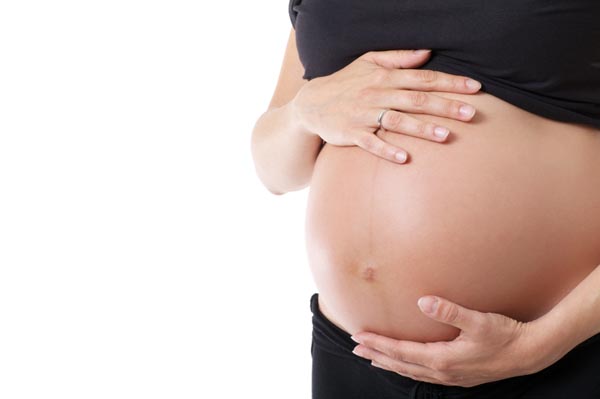 Hypnobirthing
Hypnobirthing was developed in 1989 and is one of the oldest and largest hypnosis childbirth education course with over 1,000 practitioners worldwide. Through Hypnobirthing, childbirth education classes -- including self-hypnosis techniques -- are taught by a certified instructor to parents in a small group setting or in private.
In addition to lessons, Hypnobirthing classes provide parents with informative handouts and homework, which is at home practice with relaxation and various self-hypnosis techniques. Hypnobirthing is taught in a series of classes over a five-week period. Parents learn about natural childbirth, nutrition, birth preparation, different birth outcomes and relaxing self-hypnosis techniques to manage pains associated with labor and delivery.
Hypnobabies
Hypnobabies is a five-week at-home childbirth hypnosis course. The Expectant Mother Course is available through audio CDs or as a downloadable MP3. It's recommended that parents purchase the series before the seventh month of pregnancy, as it takes five weeks to learn the deep hypnosis techniques and then several weeks to practice them.
The home study Hypnobabies course aids the bonding between pregnant couples and their baby in utero. Hypnobabies also provides nutritional guidance, information to overcome negative beliefs associated with natural childbirth and self-hypnosis. It also helps hypno-moms build the confidence they need to birth their own way -- naturally.
Which one is right for you?
Both Hypnobirthing and Hypnobabies offer information, guidance and tools to help parents birth their baby in a calm, comfortable and natural way. Parents who take the Hypnobirthing classes say wonderful things about it and parents who take the at-home Hypnobabies course say wonderful things about it, too. Like everything else with pregnancy and parenting, I think it's best to research your options and find the method that works best for you.
More on natural birth
Hypnobirthing: Is it right for you?
How to manage labor pains naturally
Honoring your unique birth experience