Modern Baby Gear For The Modern Family
Blue Ivy Carter made babies everywhere jealous when celeb parents Beyonce and Jay Z bought her a rockin' modern acrylic crib. Okay, maybe they made parents jealous with their cool modern nursery selection. Check it out here, along with other fabulous modern baby gear.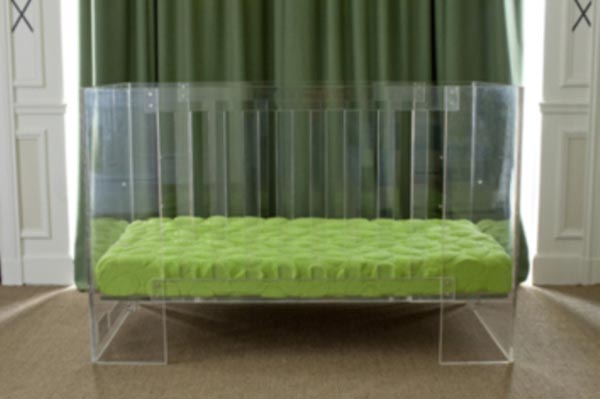 When Us Weekly reported that Beyonce, along with her sister Solange Knowles and mom Tina, hit up a high end NYC boutique and purchased this ultra modern Babyworks Vetro acrylic baby crib ($3,500), the brand became well known overnight. Blue Ivy Carter had this crib waiting for her before she was even born -- Beyonce bought it in late November.
I love the idea of a modern nursery. Sadly, I don't have the same budget as Beyonce and Jay Z! However, window (or internet) shopping is always fun. It turns out that the cool and modern nursery items don't stop at this crib.
This crib can be combined with the Vetro changer ($1,500) and Vetro rocker ($1,750), which comes in three different colors.
Limited Edition Bloom Coco Rosso rocker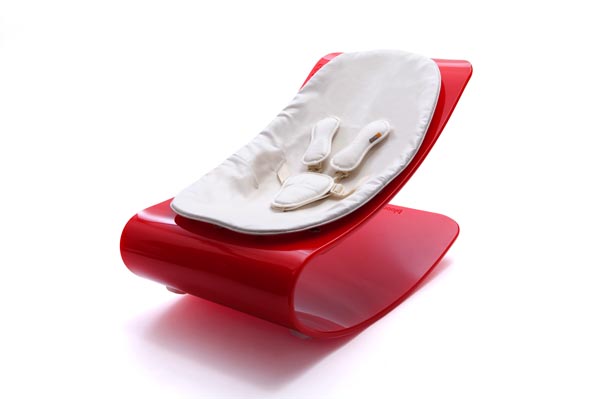 One thing we can say about celebs is that some of them have good taste. This Limited Edition Bloom Coco Rosso rocker ($380) is a favorite of celebs such as Rachel Zoe, Kourtney Kardashian, Tori Spelling and Gwen Stefani.
Right now, the company is offering it in red for Valentine's Day. The chair is made of patented plexistyle and has a soft-feel comfort seat and 5-point safety harness. It works for infants up to 26 pounds.
Stokke Tripp Trapp in purple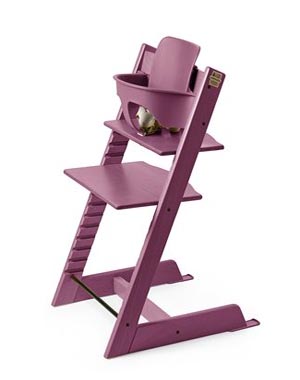 Stokke has been around for years and years, but their products are always innovative and modern looking. While the Tripp Trapp (around $220) isn't new, I still love the modern look and this purple color only adds to it. The Tripp Trapp is appropriate for babies beginning between 6 and 9 months of age, when they can sit up unassisted.
I'd love to see what else Beyonce and Jay Z chose for Blue Ivy Carter's nursery. I can only guess they went modern based on the Vetro crib. Us reported that the nursery is 2,200 square feet. Yes, you read that correctly. Blue Ivy Carter's room is the size of many peoples' homes!
More on baby gear
3 Baby registry items you need
Done with your baby gear? reCrib it!
Baby gear consignment/resale