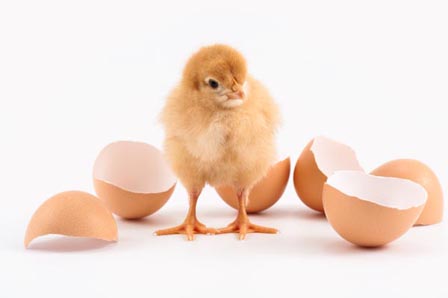 The Hatch blog has, well, hatched! Welcome to our new home on Pregnancy and Baby. Allow me to reintroduce myself and my co-blogger and share what we're all about.
Meet Laura Willard
and Christina HOlt
Now that Pregnancy and Baby has moved to its new home, our blogs have merged. We have a new design and a new place to bring you the latest news and trends in all things pregnancy and baby, as well as our personal stories, observations and experiences.

Pregnancy and Baby blogger Laura Willard
I'm Laura Willard. I've been blogging at Pregnancy and Baby for about a year-and-a-half now. I love keeping up on the latest in trends, studies, news and interesting stories. I'm a freelance writer and editor and I live in sunny Southern California with my 3-year-old, my 4-year-old, my husband and my (spoiled) five-pound Doxie.
I became a mom through adoption four years ago. I'm a law school graduate, so I'm big on research and studies and I share a lot of those with our readers. I also love baby gear, even though my babies are anything but babies these days. I'm obsessed with strollers in particular and once upon a time, turned our garage into what I called a stroller graveyard during my quest to find the perfect one.
Pregnancy and Baby blogger Christina Holt
Christina Holt began blogging for Pregnancy and Baby in December. Christina is all about pregnancy and babies and feels humbled to be able to share with Pregnancy and Baby readers her thoughts, ideas and suggestions about a time in life she loves and cherishes so much.
Christina is the mom to three boys who keep her busy and happy on a daily basis. She's a freelance writer and in addition to writing here, she loves covering topics in Parenting and Home and Living. One of her favorites sayings is that she loves pregnancy and she loves babies... just not enough to have a fourth!
You can also find Christina on her personal blog, Mommy Loves Coffee, and on Twitter, @MommyLuvsCoffee.