Nowadays, Families With Babies And Toddlers Aren'T Limited To Daytrips. Family Vacation Options Have Grown As More And More Destinations Are Including Amenities, Attractions, And Entertainment Geared Towards Your Wee Travelers.
Are you wondering the best vacation spot when traveling with babies and toddlers? Nowadays, families with little kids aren't limited to day trips. Family vacation options have grown as more and more destinations are including amenities, attractions, and entertainment geared towards your wee travelers.
Michelle Maffei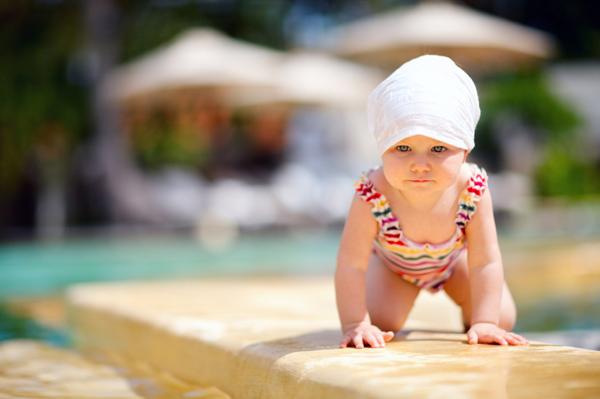 Even packing for a family getaway is easier with companies ready to deliver your little one's comforts of home right to your destination. "I would recommend traveling [parents] to use BabiesTravelLite.com as a resource for traveling with small children," advises Melissa Samei, CTC  Blue Vida Travel. "People can have formula, diapers, etc. delivered to hotels or cruise piers."
Looking for your next family destination? Discover some of the best amusement parks, resorts, and cruises for babies and toddlers here!
Best amusement parks for young kids
Disney World, Orlando, FL – Disney World's Magic Kingdom in Orlando, Florida, is a well-known family-friendly destination, thanks in part to baby-changing stations throughout the park, stroller rentals, kiddie pools, and more. Before hitting the park, check out their online tools to discover the best attractions and entertainment for your family's youngest visitors.
 
Six Flags Discovery Kingdom, Vallejo, CA – Featuring a collection of roller coasters, amusement rides, animal exhibits, and shows, this family-friendly amusement park offers attractions and entertainment for toddlers as well as plenty for babies to see. A Thomas the Tank Engine-themed play area is designed especially for toddlers, while shows and indoor play spaces offer plenty of places to cool off…and for nursing mothers to feed their little ones if need be.
Sesame Place, Langhorne, PA – Located just 30 minutes from Philadelphia, Sesame Place offers both wet and dry attractions as well as shows all based on the loveable Sesame Street characters. Strollers are also conveniently available for rent, and hand-held infants are allowed on some rides.
Best resorts for young kids
Beaches Resorts - Beaches Resorts offer an all-inclusive vacation option, with fun for the entire family. Each destination is jammed packed with Sesame Street character breakfasts, Sesame Street-themed activities all day long, and nurseries filled with toys, cribs, and a 3:1 infant to staff ratio. Have peace of mind knowing that a nurse is on property 24-hours a day, too, along with after-hours care (at an additional fee).
Las Vegas Four Seasons – The Las Vegas Four Seasons resort not only sports a wave-pool beach and lazy river, along with several other pools, but caters to the youngest of guests with complimentary baby and children's toiletries, a chocolate puzzle for kids at no additional cost, and other age-appropriate welcome amenities. Childproofed rooms and complimentary highchairs, playpens, and cribs are also available upon request.
Loews Resorts – Loews Resorts span the country with an armful of family-friendly amenities from Fisher-Price welcome gifts to kids' camps. Cabanas by the pool also offer little nappers a cool place to rest while parents can still enjoy the sun and fun.

Best cruises for young kids
Royal Caribbean Cruise Line - "The cruise line that we recommend to parents with young children is Royal Caribbean, which offers a Royal Babies and Royal Tots program for kids 6-months to 36-months old," says John Maguire, General Manager of CruiseDirect.com. "This interactive program for parents and their tots offers playtime and activities throughout each day. My own three kids started cruising when they were 6 months old, and we love programs like these that keep the entire family happy."
Disney Cruises – With a 1:4 ratio for infants and a 1:6 ratio for toddlers, Sheila Gallant-Halloran, travelcounsellors.ca suggests that, "Disney cruises are the best for family with wee ones. While its usage brings an additional charge…Disney has Flounder's Reef Nursery available to help parents care for their wee ones aged from 3 months to 3 years."
Carnival Cruises – Carnival Cruises has a lower than average minimum age requirement at 4 months and older. During the day, programs are geared towards kids starting at age 2 and up, with games, pool time, and activities that will stimulate their minds. This kid-friendly cruise line also offers night-time babysitting services through its Camp Carnival program, for children ages 6 months to 11 years each evening from 10 p.m. to 3 a.m. for a small hourly fee.
If traveling with children of different age ranges, try opting for a suite with a separate room. Kids on vacation find it hard to contain their excitement, and expecting siblings to tip toe around sleeping babies can be difficult. But, overall, once you've arrived at your destination the family-friendly amenities should make a family vacation more fun for everyone!
More tips on family travel:
-- Do's and don'ts of traveling with a nanny
-- Motion sickness help for kids
-- Travel with kids: Kiddie carry on
-- More family travel articles