Travel Tips For Hitting The High Seas
Why wait until your kids are older before taking that cruise you have always wanted? Packing up your entire brood for a cruise is easier than ever with many cruise lines now gearing programs towards families with young children. From what to pack to what to expect when you come aboard, discover some sanity-saving tips for taking your baby or toddler on a cruise.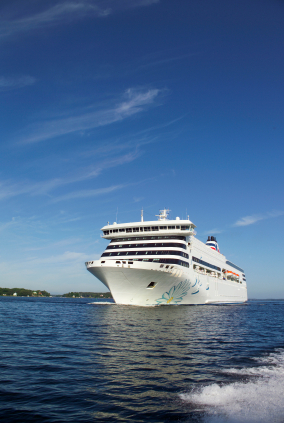 Baby on Board
On many cruises, there is a minimum age requirement before your pride and joy can take his or her first cruise. This goes for women who are pregnant, as well. Although requirements for both vary by cruise line and destination, average is a minimum of 6 months for newborns and a maximum of 24 weeks gestation for pregnant women. Be sure to confirm before you book your trip.
Sleep tight
Most cruise ships offer cribs, so make your request when you book your reservations. However, bring your own crib sheet if your little one has sensitive skin that may react to the ship's detergent.
Also pack a sound machine to help baby lull off to sleep; not only does the cabin have the possibility of creaking at night as the ship rocks, but it will cut down on the noise of late-night partiers making their way back to their cabins.
Remedy ready
Bring your stash of baby medications; although some cruise gift shops stock the major grown-up versions, it is likely that the infant and children's dosages will not be available. While you're at it, pack your thermometer, too, just in case your baby feels warm.
Entertainment abound
For water-loving babies, many cruise ships offer a children's pool for the littlest guests, but note that non-potty trained or diaper-wearing children are not permitted in any of the ship's pools. However, many cruisers have noted that their sweet peas were not banned from the pool while sporting a swim diaper.
In addition, cruise lines sometimes offer kid's camps and babysitting options both throughout the day and late-night. "Families love our complimentary kids programming and facilities…," says Carnival Cruise Line's spokesperson, Jennifer de la Cruz. "Parents love being able to relax and enjoy some sunning or spa time, while the kids are totally entertained by the ship's staff. We also offer babysitting at night and a wide variety of stateroom types to suit individual needs."
And, Carnival isn't the only cruise line to get on board. Many others offer plenty of programs with families in mind. "…Costa, Holland America, MSC, NCL and Princess [also] have kids' programs for kids 2 years and above who are potty trained," says John Maguire, General Manager of CruiseDirect.com.

Dining right
For early-stage eaters, baby food and formula are not available on the cruise, so pack as much, if not more, than you need for the duration of your trip. Also, filtered water is available for drinking and formula mixing, but if you prefer bottled water for your bundle of joy, it is available for purchase in your cabin, dining rooms, and gift shops.
For convenience's sake, opt for disposable items when it comes to packing bibs and spoons. If taking bottles or sippy cups, be sure to bring a little dish soap to wash them out in your cabin and reuse. Note that highchairs are available
Packing
Be warned that diapers are limited in availability on the ship, if at all, so be sure to bring enough diapers for your entire vacation. The advantage is that once diapers are used, it frees up valuable space for all the souvenirs you're sure to bring home.
And, verify with your cruise liner, but many ships offer on board laundry facilities for families on an extended vacation. This helps to cut down on your luggage, making it easier to pack for the changing weather on deck as well.
With many cruise lines to choose from, it may be easiest to go through a travel agent for insight on which vessel has the programs and amenities you need for your brood. Once you're booked, pack your bags and get ready for a boatload of fun for your entire family!
More tips on traveling with baby:
-What a trip! Air travel with infant
-Motion sickness help for kids
-Travel with kids: Packing checklist for babies, toddlers, preschoolers