19 Kids And Counting Star Michelle Duggar Is Pregnant With Her 20th Baby. What About The Health Risks Associated With So Many Pregnancies?
19 Kids and Counting star Michelle Duggar is pregnant with her 20th baby. What about the health risks associated with so many pregnancies?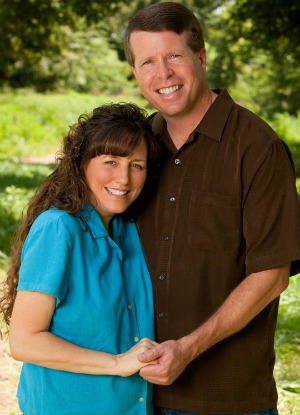 By now, you've probably heard that the Duggars are expecting another baby. The reality TV famous family has 19 children through birth and announced yesterday on the
Today
show that
Michelle Duggar is pregnant with a 20th baby
. "We are so excited," 45-year-old Michelle said. "I was not thinking that God would give us another one, and we are just so grateful." While the Duggars are excited about being pregnant with their 20th baby, the critics are speaking out. Their 19th baby, Josie Brooklyn Duggar, was born prematurely.
Michelle Duggar gave birth
to Josie at only 26 weeks gestation. Josie weighed one pound, six ounces. Fortunately, she's a healthy toddler today. Now, Michelle is pregnant with a 20th child. Is that a wise idea? As SheKnows shared in the above article,
Risks grow for mom Michelle with each successive pregnancy, as well. According to Dr Joanna Cain, an OBGYN in Providence, Rhode Island. Women who've had more than five children run the risk of hemorrhage and loss of uterus because multiple pregnancies can thin the walls of the uterus.
During her last pregnancy, Michelle Duggar experienced life-threatening preeclampsia. According to the
Preeclampsia Foundation
, preeclampsia is "a life-threatening disorder that occurs only during pregnancy and the postpartum period. Preeclampsia and related disorders such as HELLP syndrome and eclampsia are most often characterized by a rapid rise in blood pressure that can lead to seizure, stroke, multiple organ failure and death of the mother and/or baby." The only cure for preeclampsia is delivery.
As is any family in the spotlight, the Duggar family has been on the receiving end of criticism for their 20th pregnancy, both because their last baby was so premature and because of the health risks for Michelle Duggar. The Duggars addressed those concerns with
People
. Michelle Duggar said that the preeclampsia she experienced during her 19th pregnancy wasn't a reason to stop having babies. "If we felt that way, we would have stopped back with our second birth," she told
People
. Michelle had the same complication during her second pregnancy (which resulted in the birth of twins who are now 21 years old). "There are many women who have experienced preeclampsia and have gone on to have more children." And while that is certainly true - women who experience preeclampsia often do have more children - they don't usually have 20 of them. Still, the Duggars are undeterred. "There are a lot of good things we can learn from our critics," Michelle Duggar said. "We really believe we are following our faith and there are sometimes going to be people who don't agree and we aren't going to worry about the negative things stated. We are thankful for those out there who are happy and we are grateful for each and every gift of a child."
Tell us: What do you think about the 19 Kids and Counting star's pregnancy? Is Michelle Duggar making a poor choice in light of her pregnancy complications and multiple pregnancies?