Listeria Is Back In The News, And Expectant Moms Need To Be Aware. A Recall Was Issued For Lettuce After Listeria Was Found In One Bag. Keep Reading For Details.
Listeria is back in the news, and expectant moms need to be aware. A recall was issued for lettuce after listeria was found in one bag. Keep reading for details.
Listeria is back in the news, and expectant moms need to be aware. A
recall was issued for lettuce
after listeria was found in one bag. True Leaf Farms of Salinas, California, recalled 33,000 pounds of lettuce. A total of 2,500 cartons of lettuce were part of the recall, but only 90 of those were sold to consumers. The remainder went to restaurants. This recall is hot on the heels of the
cantaloupe recall due to listeria
contamination.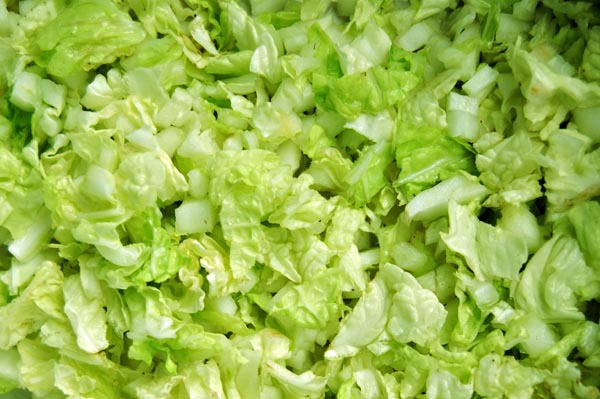 The good news is that thus far, there have been no reports of listeria infections as a result of eating the lettuce. Furthermore, nobody should have the lettuce in their fridges at this point, as the recalled lettuce expired at the end of September. However, it can sometimes take a while - up to a month - for a person infected with listeria to show symptoms. Listeria is particularly concerning for expectant women. In a pregnant woman, listeria may cause flu-like symptoms, but it's rarely fatal. However, it can be
very
deadly for her growing baby. Listeria can cause miscarriage, stillbirth, premature delivery or life-threatening infection in a newborn baby. According to the CDC, pregnant women are 20 times more likely to become infected with listeria than the average healthy person. Double check any bagged lettuce you have in your fridge, just in case. While you should toss anything that has already expired, following is the info on the recalled lettuce:
The lettuce is chopped and bagged
The lettuce was grown in Watsonville and processed in San Juan Bautista
It was shipped on Sept. 12 and Sept. 13
The "use by" date was Sept. 29
The code on the bag is B256-46438-8
If you think you have symptoms of listeria, see your health care provider immediately, particularly if you are pregnant.