Is It Safe To Lose Weight During Pregnancy?
Dr. Yvonne Thornton conducted research and found that obese women who didn't gain the recommended amount of weight during pregnancy had easier pregnancies and deliveries. But does this mean it's safe to lose weight during pregnancy?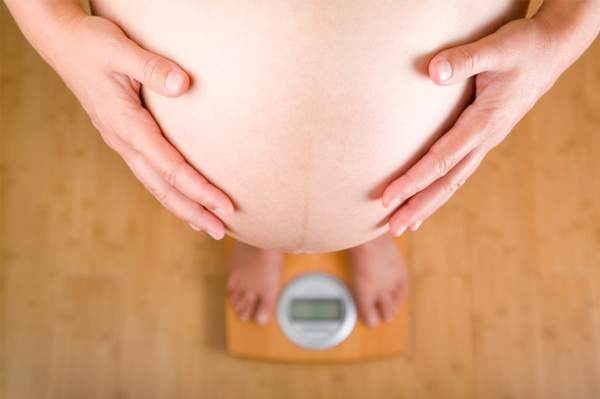 A while back, I interviewed Dr. Yvonne Thornton, Clinical Professor of Obstetrics and Gynecology at New York Medical College and Senior Perinatologist at Westchester Medical Center. Dr. Thornton is a double-board certified specialist in obstetrics, gynecology and maternal-fetal medicine. We covered many topics, and one of them was weight loss versus weight gain during pregnancy for women who are obese.
She shared that when she was pregnant with her second child, she weighed 222 pounds. Her experience as a doctor led her to believe that women who were obese had better deliveries and easier pregnancies if they controlled their weight during pregnancy. To test out her theory, she enrolled in Weight Watchers when she became pregnant and maintained her weight throughout her pregnancy.
In fact, six weeks after she delivered her healthy daughter, she weighed 197 pounds -- 25 pounds less than what she weighed when she became pregnant. After six more months, she was down to 160. Dr. Thornton then began a study that she later published in the Journal of the National Medical Association that showed "obese mothers could have an easier time by gaining little or no weight during pregnancy."
She enrolled women who were clinically obese in the study and found that women who didn't gain the recommended amount of weight had an easier pregnancy. Dr. Thornton stressed that pregnancy doesn't mean women are literally eating for two. She said that most pregnant women only need 100-300 additional calories each day during their pregnancy.
(This is just a recap of Dr. Thornton's experience and is not to be construed as medical advice.)
Around the time I interviewed Dr. Thornton, I came across a Swedish study that found obese women could possibly lose weight safely during pregnancy and doing so might reduce their chances of needing a c-section. However, the researchers involved in the study did not recommend that women attempt to lose weight during pregnancy.
The bottom line is that whether it's safe to lose weight during pregnancy is an area that needs more research. If you have any questions about your diet or weight loss/gain during pregnancy, definitely talk to your doctor before taking any action.
More on pregnancy and weight
Is it okay to lose weight during pregnancy?
Pregnancy weight gain
Slowing weight gain during pregnancy