Baby Development Affected By Mama Mood Swings
A new study, soon to be published in Psychological Science, a journal of the Association for Psychological Science, shows that...
A new study, soon to be published in
Psychological Science
, a journal of the Association for Psychological Science, shows that a mama's mood swings during and after pregnancy can continue to affect how her baby develops after it's born.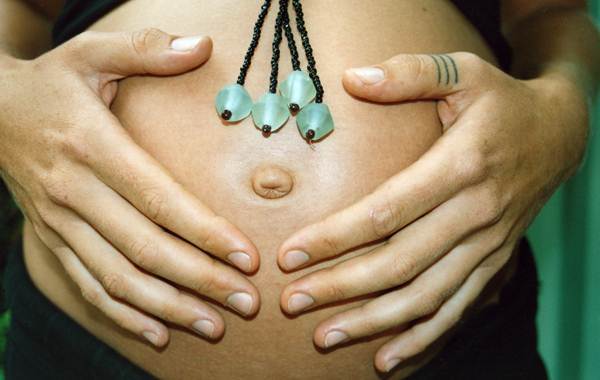 Over the years, research has proven more and more how important a healthy womb environment is. Babies, yet to be born, can still
form food preferences
in the womb and
brain structure can be altered
, based on what their mother eats.
BPA crosses the placenta
, affecting babies in the womb, and of course we've known for a long while about how the effects of smoking,
drinking alcohol
and taking other drugs can cause
harmful developmental problems
. But the research on how depression affects babies is still in the early stages. There hasn't been a ton of clear-cut evidence about mother depression and how it may affect babies. During this new study, researchers recruited pregnant women and checked them for depression before and after they gave birth. After the babies were born, the researchers further tested the babies to see how they were developing. What the study found is that pregnant mother depression did affect babies, but not as much as if the babies' environment was consistent before and after birth. In other word, babies who developed the best, had mamas who were healthy during pregnancy and after birth and babies whose mothers were depressed before birth and stayed depressed afterward, which is unexpected. The babies who experienced slower development had environments consisting of changing conditions. For example if a mother wasn't depressed during pregnancy but
became depressed after
or if a mother went from depressed during pregnancy to not depressed after, the babies had slower development. These are obviously strange findings, because how one might read them is that if a mother is depressed during pregnancy, she better stay that way after the baby arrives in order to allow for proper development. However, Curt A. Sandman of the University of California-Irvine study notes:
"A more reasonable approach would be, to treat women who present with prenatal depression. We know how to deal with depression. The problem is, women are rarely screened for depression before birth. In the long term, having a depressed mother could lead to neurological problems and psychiatric disorders."
This isn't the final word. According to researchers, it will take years of research to figure out exactly what having a depressed mother means to a child's long-term health. Right now though, you can learn more about what causes depression in mothers and how to prevent it. Read the following for tips...
Most important
: Don't leave your moods up to your health care provider. Studies show that far too many health care providers
DO NOT screen for depression
. If you feel stressed or depressed, talk to your doctor or midwife about it.
+ Source
Image by hamletnc via sxc.