Pebble Organic Crib Mattress By Nook
The Pebble Organic crib mattress by Nook is a perfect crib mattress for your new baby. Not only is this...
The
Pebble Organic crib mattress
by Nook is a perfect crib mattress for your new baby. Not only is this crib mattress made with ultra safe materials, but it's attractive and cozy too.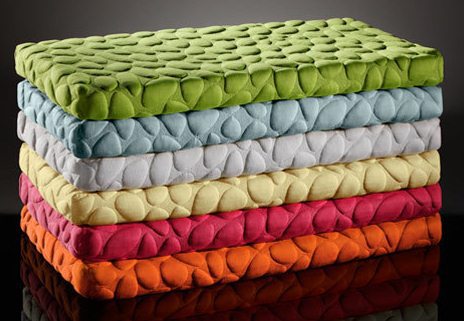 The Pebble Organic mattress features cover materials made of eucalyptus, organic cotton, zinc and polyester, while core materials include organic wool and natural latex.
Organic is so much better for your baby
, but that's not all that's cool about this mattress.
Check out these Pebble Organic crib mattress features:
Breathable - The asymmetrical surface of this mattress helps to facilitates airflow over and through the mattress, plus a sub-surface layer promotes interior air circulation.
Non-toxic - Nook replaces the typical chemical fire retardants used in most baby mattresses with organic wool and instead of plastic coatings uses smart nano-level water proofing agents.
Water/Stain resistant - The patented, non-toxic nano-layer on the Pebble surface means liquid, dirt and oil won't seep into this mattress. This also saves you money, as you won't need a crib mattress pad.
Comfortable - Made with silky eucalyptus that wicks moisture away from baby's skin, this mattress helps your sleeping baby maintain a consistent temperature. Plus, less moisture means less chance of mold and fungus.
Hypoallergenic - Nook uses materials that cause fewer allergic reactions, like organic cotton, wool, eucalyptus and zinc.
Microbe-resistant - Zinc helps protect against bacteria, fungi, mites and odor.
Anti-mite - All-natural latex and zinc-infused fibers help prevent dust mites from burrowing into the surface of your baby's sleeping space.
Machine washable - Easy for parents, because the all-natural zinc is infused into the eucalyptus fibers to provide microbe resistance through unlimited washes. To keep clean, you just unzip and toss this in the washer.
[gallery]
+ Pebble Organic
+ Nook