So, I finally got to see Babies; a film I've wanted to see since its release. Babies captures the...
So, I finally got to see
Babies
; a film I've wanted to see since its release.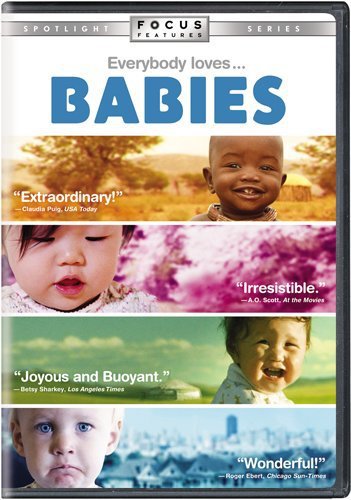 Babies
captures the early life of four babies on four continents: Ponijao in Opuwo, Namibia; Mari in Tokyo, Japan; Bayar from Bayanchandmani, Mongolia; and Hattie from San Francisco, California. Based on an original idea by producer Alain Chabat, and directed by award-winning filmmaker Thomas Balmès,
Babies
follows four babies around the world – from their birth all the way up to their first steps. In summary, this film shows how life is fundamentally the same everywhere - babies learn to play, crawl, talk and walk no matter where they are. Yet, the film also captures the difference experienced by these four little ones, including issues such as parent interaction, relationships with other children and so much more. I thought it was amazing. We had a movie/dinner night, and my son, age nine actually liked it so much he forgot to eat as he watched it. He laughed and never looked away. I laughed too and overall it was an amazing happy movie. If you haven't seen it, I highly recommend it. You'll love how these babies are the same and yet utterly unique all at the same time.
Babies
is
available to buy
or rent now.