Rosie Pink Package Functions As A Way That Mothers Fighting Cancer Can Connect With Their Children And Other Cancer Survivors.
Rosie Pink Package is an idea created by mama breast cancer survivor Kimberly Bloom. The shop and website, Rosie Pink...
Rosie Pink Package
is an idea created by mama
breast cancer survivor
Kimberly Bloom. The shop and website, Rosie Pink Package functions as a way that mothers fighting cancer can connect with their children and other cancer survivors.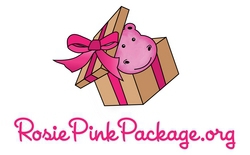 The shop sells packages of materials for mamas and children. Each Rosie Pink Package contains a unique blend of art, music, reading and pretend play meant to help mothers fighting
breast cancer
connect with their children.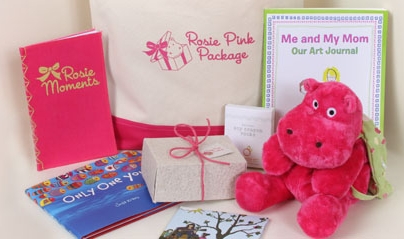 For example, the
Rosie Pink Package
contains a Stuffed Rosie Hippo that can be used as a hot or cold pack; "Me & My Mom" Art Journal & Crayon Rocks, to help mamas and kids create colorful memories together; "Rosie Moments" Art Journal, a journal just for mamas; "Rosie Thoughts" Note Box; "Only One You" by Linda Kranz, book for mama and child to share; CD:" I'm Me" by Charlie Hope. Everything comes packed in a Rosie Tote. Bloom was inspired to create the new website by the mothers she met in her breast cancer support group after finding that most of the mothers were most concerned with helping their children cope with their diagnosis. "
What I noticed most is that the mothers were so strong. They were so concerned about their children, about maintaining a normal life, about not having their children be worried or afraid,
" said Bloom. "
I designed the Rosie Pink Package to help moms undergoing breast cancer treatment make this journey a little less scary for their children, and to help moms and children create and enjoy many cherished moments together.
"
Beyond the shop, other website features include:
A Mother's Journey message board.
Galleries to post artwork and journal entries.
A "Me and My Mom" page gallery.
The website also accepts tax-deductible donations. Those donations, as well as the proceeds from the sale of each Rosie Pink Package, are used to provide low-income mothers fighting breast cancer with Rosie Pink Packages.
Being that this is
Breast Cancer Awareness Month
, it's the perfect time to take a look at what
Rosie Pink Package
has to offer.