Looking For A New Job? Here Are The 100 Best Companies For Mamas And Families!
25 years ago, Working Mother launched their very first Best Companies initiative. Each year they update the list focusing on...
25 years ago, Working Mother launched their very first Best Companies initiative. Each year they update the list focusing on companies who offer
working mamas
an array of family-friendly benefits. Good news since
the United States sucks
when it comes to
family-friendly working conditions
. According to
Working Mother
, this year, "
The Working Mother 100 Best Companies sets the bar higher than ever before, each one offering a menu of benefits including formal and informal flexibility–with flextime, telecommuting and temporary part-time work options, to name only a few.
"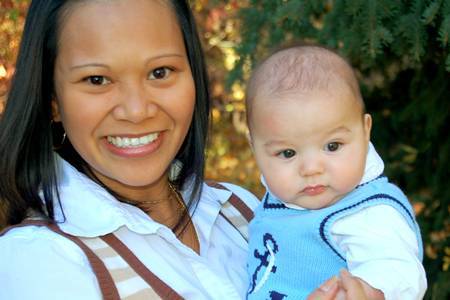 This year the
top 10 companies
for working mamas include:
Bank of America
Deloitte
Discovery Communications
Ernst & Young
General Mills
IBM
KPMG
PricewaterhouseCoopers
University of Wisconsin Hospital and Clinics
WellStar Health System
I'd like to give a shout-out to the
March of Dimes
, the one and only non-profit to make this prestigious list this year. Not only is March of Dimes working hard to support all mamas and babies, but they're not just talk. This organization made the top 100 because of their vast amount of family (and mama) friendly benefits. Plus their benefits just keep getting better. For example, last year, in order to honor fathers' participation in their infants' lives, March of Dimes increased paid paternity leave from one week to two - mamas can take 26 job-guaranteed weeks off after the birth of a child, with six at full pay.
Awesome benefits the March of Dimes offers include:
New moms are eligible to receive up to 6 weeks of regular pay while maintaining one week of illness days for the future
100 percent medical coverage for all maternity and childbirth expenses; no-cost well-child care through age 18; no-cost annual physicals for adults
Salary continuation plan for short-term disability
Sick pay of 10 days per year, which can be used for child/dependent illness; Days can accrue over time
Mothers at Work Program prenatal kits; breast pumps, and lactation services
Adoption benefit of $5,000
Flex-time, part-time and compressed work weeks
Work from home and telecommuting
Employee Assistance Program
Immediate medical coverage on the first day of employment for expectant moms or the significant others of expectant moms
Paid time off (1 week) for adoption or foster care placement of a child
Extended parental leave of absence, up to six months of unpaid leave for a birth, adoption or foster care placement. Expectant moms may request two weeks of this leave prior to the delivery date, even if it isn't medically indicated
Check out the entire Working Mother 100 Best Companies.