National Breastfeeding Month Is Here! Get Ready With Great Breastfeeding Resources For All Families.
This week it's officially World Breastfeeding Week (August 1-7) and this entire month of August is further dedicated to National...
This week it's officially
World Breastfeeding Week
(August 1-7) and this entire month of August is further dedicated to
National Breastfeeding Awareness Month
. Before we get into the thick of why breastfeeding rocks the house, let's take a look at some must-have resources for
breastfeeding
families.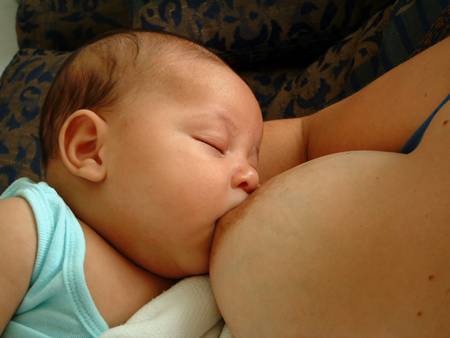 National Breastfeeding Helpline
- this FREE and awesome phone helpline from the Office on Women's Health has trained breastfeeding peer counselors on staff to provide support by phone. The counselors cannot offer medical advice or diagnose health problems related to breastfeeding, counselors can help answer common breastfeeding questions. They can also help you decide if you need to see a doctor or lactation consultant. The Helpline is available for all breastfeeding mothers, partners, prospective parents, family members, and health professionals seeking to learn more about breastfeeding. The Helpline is open Monday through Friday, from 9 a.m. to 6 p.m. To talk with a trained breastfeeding peer counselor in English or Spanish call 1-800-994-9662.
La Leche League International
- This long-standing breastfeeding support and advocacy group offers breastfeeding mama to mama help with all the basics and many harder breastfeeding issues.
An Easy Guide to Breastfeeding
- this FREE publication offers breastfeeding information and encouragement to women and their loved ones. It explains the benefits for baby, mom, and society, and also provides frequently asked questions and answers about breastfeeding. Languages available include: English, Spanish and Chinese.
Need a lactation consultant
- Find out if you need a
lactation consultant
and where to find a great one.
Earth Mama Angel Baby
- this amazing company offers breastfeeding support products for mamas, along with baby care products and all of their items are organic, 100% non-toxic and super safe. This month, in honor of National Breastfeeding Month,
selected breastfeeding products are 30%
!
Postpartum doulas
- a
postpartum doula
can seriously help you out when you're down in the breastfeeding dumps.
WIC
- You may know that
WIC offers food support
for lower-income families with pregnant mamas, babies and children, but they also offer breastfeeding support.