Well, I know it'll come as a huge surprise but just in time for Father's Day, a new study reveals...
Well, I know it'll come as a huge surprise but just in time for Father's Day, a
new study
reveals how America's dads get along better with their partner when they share in household tasks. WOW. Color me shocked. The survey, conducted by the new online destination for dads,
ManoftheHouse.com
, looks at just how much fathers want to contribute at home, and how they see their relationships improve as a result of that contribution.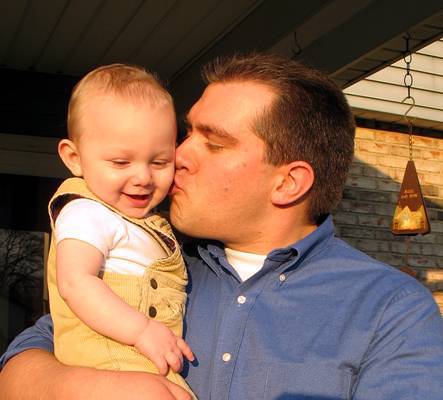 Other findings:
48% of married dads like learning to cook, doing home repairs, and performing other chores around the house.
35% of dads want to learn more about advanced home renovation.
33% want to get information on basic home repair.
33% want to get up to speed on landscaping and gardening.
We've seen lots of studies that discuss the
benefits of men helping out around the house
over the years but honestly, what I'm still seeing is that women take up the bulk of household chores and child care and that's even when the mama has a full time job. I've known maybe three guys MY ENTIRE LIFE who seem to do their share of housework WITHOUT being asked, coerced or threatened first. Meaning no disrespect to dads, especially right before Father's Day, I have to say that while studies like this do spell out the perks of men helping around the house, and always seem to find a mass percentage of men who do help out, it's not something I see in reality among my couple friends. More dad news coming up in honor of Father's Day weekend, including some tips for actually getting your guy to do some chores and baby care.