Mistakes That Parents Make.
In the last post I wrote about a new list at Lifescripts that goes over the biggest mistakes parents make....
In the last post I wrote about a new list at Lifescripts that goes over the
biggest mistakes parents make
. I didn't agree with the list in total so I figured I'd make my own list.
Keep in mind
: I'm just one mama with my own opinions. Really, beyond some
basic parenting responsibilities
, you should forge your own path as a parent. Know-it-all mamas are hyper annoying and
no one person has all the answers
. In fact, I think that should be a mistake on my list... With this in mind here are the ten biggest mistakes I see parents make.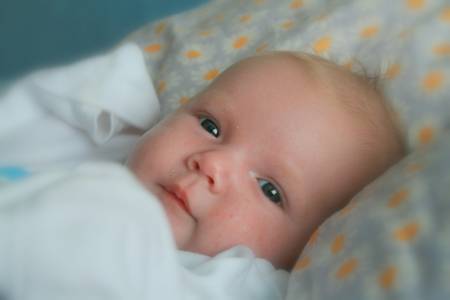 1. Being an obnoxious mama
: I'm sure there are obnoxious dads out there too, but frankly I run into know-it-all mamas
a lot more often
. Being a
know-it-all mama
is not only annoying to others but it's not good for you either. You NEED mama pals.
Mama pals
are your best bet when it comes to surviving parenthood. Trust me if you act like
no one on earth but you
knows what they're doing, you won't have many mama friends.
2. Violence towards kids
:
Violence is never ok
and all it does is get you violence in return. Find a new way to handle parenting; one that doesn't involve screaming, hitting and
scaring your child
.
3. Not giving breastfeeding a fair shake
:
I don't think breastfeeding is right for every mama
but if I had a dollar for every time I've seen a mama quit (or not even try) breastfeeding based on not getting the right support or because the mama simply got
bad information
, well, I'd be pretty rich.
Breast milk
is an awesome start for your baby and at least giving breastfeeding a try is
such a smart move
on your part. I blame care providers not mamas for this mistake - it's very hard to get breastfeeding support. If you need help read these
breastfeeding tips
and/or find a
lactation consultant
.
4. Drinking alcohol during pregnancy
: I've seen a ton of mamas
drink alcohol while pregnant
and as of yet there's no research on earth that says it's safe.
5. Staying in an abusive relationship - for the kids
: Your kids will be better off if you DO NOT stay with an abusive partner. I've seen this time and time again and it's not healthy for anyone; not you; not the kids. You're not alone and you can get help. Domestic violence affects
over 324,000 pregnant women annually
and one report estimates that more than 2.5 million females experience some form of violence each year, with almost 2 out of 3 females in this population having been attacked by a family member or a person they know. Focus on learning the
basic facts of domestic violence
, what
intimate partner violence
is, and how you can
assess if your relationship is abusive
, plus find
resource for support
if you or a friend needs help.
6. Using no for the little things:
Saying no all the time
is a big mistake in my opinion. Why not be a yes parent? It's not as bad as it sounds - really and it's a more respectful and positive way to parent.
7. Giving your child poor food choices
because, "They won't eat anything else."
: I could go on all day about this mistake. We're giving our kids poor food choices earlier and earlier - for example, your child does not need
chocolate formula
. I see parents who feed their kids fast food all week long; and I do mean all week. I see kids who don't have a
vegetable on their plate
. It's terrible. Kids who are offered
varied choices
will eat a healthy varied diet. If you truly believe all your kids will snack on is chips and soda maybe you're just helping to perpetuate the myth. Childhood obesity is at an
all-time high
and it's
up to parents to stop it
.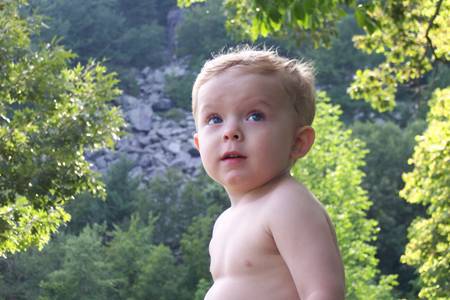 8 Not getting your child outside and active:
A recent study on kids, shows that by the time they're young teens the average kid has spent 5,000 hours in front of the computer or TV. That's enough time to earn a college degree. Not cool. Not healthy.
Be Out There
notes, "
American childhood has moved indoors during the last two decades, taking a mental and physical toll on today's kids. The negative impact of decreased time outdoors includes a doubling of the childhood obesity rate
" and that just 6% of kids aged 9-13 play outside on their own - don't allow this to happen to your child. Get your kids
outside and active early
and often.
9. Using enough household toxins to sink a ship
: Most families use conventional bath products and 100% toxic cleaning products. This is not healthy for the earth or your child. Learn about
non-toxic bath products
and
clean green
.
10. Not protecting kids' skin
: Babies, children and you all need
non-toxic sunscreen
and
UV eye protection
. Many parents remember this in summer but it should be a
year-round habit
.