Chocolate Baby Formula Hits The Infant Feeding Scene... What's Next? Pureed Happy Meal Jarred Baby Food?
So I can't believe I missed this insanely lame new baby product... well, probably because I'm breastfeeding not using formula...
So I can't believe I missed this insanely lame new baby product... well, probably because I'm a breastfeeding not formula feeding advocate first and foremost. Still, this product sort of jumps out at you - Ta da! CHOCOLATE formula!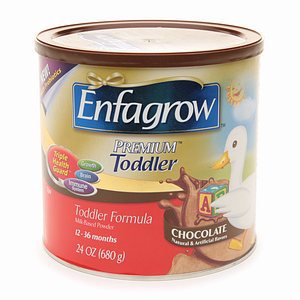 Neat right - why not just give the baby some candy cigarettes and coffee while we're at it? Or maybe we should just skip the homemade baby food and stuff our babies full of pureed happy meals! The product, Enfagrow PREMIUM Flavors in Chocolate AND Vanilla, belongs to the Enfamil family of formulas, a division of Mead Johnson & Company, a company who seems to have sorely missed the memo from most child health organizations on the planet who say that food preferences are set early in life (as early as the womb) and that early food choices can affect your child's health for a lifetime. Enfamil also must not care that this country is insanely overweight. The World Health Organization estimates that 22 million children under five are overweight worldwide. The US Surgeon General notes that the number of overweight children in the USA alone has doubled since 1980. Chocolate formula is the perfect gateway to obesity. Many studies note that there's a strong link between a taste preference for sweets and obesity. One alarming study goes so far as to state that sweets, such as refined sugar, can be as addictive as heroin and this chocolate (and the vanilla) formula is packed full of sugar; in fact sugar is the second ingredient listed in this formula. The obesity epidemic is so bad that many states have moved to tax items like soda and yes, even sweets. That's right sweets. So, does chocolate formula count as a sweet? Maybe it should get the sweet tax too. I really don't know what else to say. The worst part is that I'm not even shocked this product was made. All I'm waiting for now is a meat-flavored or potato chip flavored formula. Learn more about healthy baby feeding...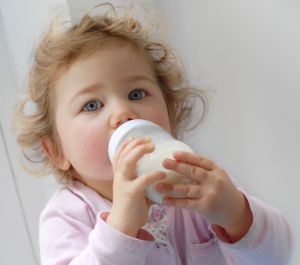 What do you think of chocolate formula?