New Dads Can Suffer From Postpartum Depression - Know The Signs Of Depression And When You Should Get Help.
In the past we've looked at why new dads need support just like new mamas do. Now however, new dad...
In the past we've looked at why
new dads need support
just like new mamas do. Now however, new dad support is even more significant as a recent study points out that
new dads are at risk
for developing and suffering from postpartum depression.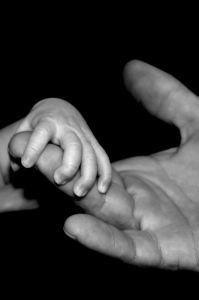 Babies can be stressful, no doubt about it plus even if your baby is as chill as Buddha, simply having a baby is a life-altering experience that can lead to stress, sadness, and in some cases very real depression. It's always been known that some mamas suffer from postpartum depression, but now research from a series of studies over the years suggest that new dads can also become depressed after the baby arrives as well.
According to research gathered from 43 studies, about 10% of new dads suffer depression. The research also notes that there's a high risk for depression period for new dads that occurs when his baby is 3 to 6 months old. These findings help debunk the myth that postpartum depression is simply hormonal - as some think it is when women report depression after having a baby.
Why it matters to you:
As new parents you need to be in a good space so both you and your baby stay healthy. Because men are far more likely to shrug off signs of depression they may not get the help they need to be active and healthy parents.
What you can do: