Organic Cotton Clothing Is Better For The Planet And Healthier For Your Baby To Boot.
Since Earth Day is coming up soon we should take a look at the benefits of organic baby clothing. Organics...
Since
Earth Day is coming up soon
we should take a look at the benefits of organic baby clothing. Organics are greener and healthier for your baby for many reasons.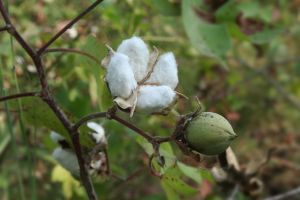 Conventional cotton is cotton grown with pesticides. Organic cotton is not grown with pesticides. Thus organics are a healthier choice. First of all, you don't want your baby's skin exposed to chemicals, and secondly, the use of said pesticides is rampant in cotton. Traditionally grown cotton accounts for a quarter or more of the world's pesticide use which not only negatively affects health but the planet as well.
After conventional cotton is grown, it's processed with even more chemicals which only adds to the problem.
Conventional cotton pollutes both groundwater, and factory pollution pollutes the rest of our world (think our clean air).
Workers who are exposed to the conventional cotton process experience many more negative affects than the people simple wearing these cotton clothing pieces.
Organic cotton requires less irrigation, keeps chemicals out of our water (great for fish, turtles, and more), builds stronger soil, and promotes healthy farming practices.
Dyes used for coloring organic fabrics tend to be natural, plant based dyes, vs, odd colors you can't pronounce and don't want near your baby's skin.
To learn more visit one of the following sites: