Nipple confusion arises when you're breastfeeding, then give your baby a bottle and she ends up having a harder time...
Nipple confusion arises when you're
breastfeeding
, then
give your baby a bottle
and she ends up having a harder time breastfeeding because of it. It happens because the motions and muscles used by your baby when she's breastfeeding are totally different then how she drinks from a bottle. When breastfeeding your baby needs to coordinate her jaw, cheek, tongue, and swallowing muscles in a very specific way that allows for maximum milk intake and enjoyment.
Bottle feeding
is way easier. Basically your baby is just opening her mouth and the milk flows easily in with little effort. A lazy, tired or cranky baby will love this no effort bottle feeding and can make her not want to breastfeed.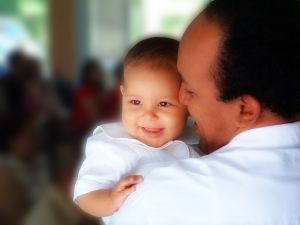 Often nipple confusion comes up because your partner wants to be involved with feeding the baby, and so he'll feed your baby with a bottle before breastfeeding is established and nipple confusion starts. If you want to breastfeed successfully, you should hold off on bottle feeding until your baby is about four weeks old, which is enough time to get breastfeeding established. If your partner is upset, remember that there are plenty of other ways to
bond with a baby
that don't involve feeding. Your partner can...
Later, a good compromise is to let your partner feed your baby
his first solids
- which is a fair trade off since you do get to breastfeed.