If you want to go green and celebrate your soon-to-be newborn with a green baby shower then the Oregon Environmental...
If you want to go green and celebrate your soon-to-be newborn with a
green baby shower
then the Oregon Environmental Council's
Tiny Footprints kit
is an excellent resource. Their Tiny Footprints kit offers both baby shower hosts and families a step-by-step guide to creating a fun and "eco-healthy" baby shower.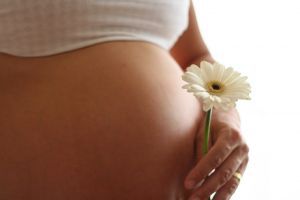 The kit covers invitations, baby shower locations,food and menu ideas, green gifts, party-hosting supplies, party favors and prizes, decorations, games & activities and more. There's also a birth & first year rituals section.
Some tips offered for a greener baby shower include:
Serve local and certified organic foods and drinks.
Give sustainable party favors that folks will actually like like locally made organic beer, sustainable wine, honey, beeswax candles, vegetable soaps and so fourth. Also consider reusable goodies like canvas totes, travel mugs, and water bottles.
For baby and mama gifts choose organic cotton clothing, sustainable wood toys, organic and chemical free bath care products, and pvc free baby goods.
Choose a fun natural area for your baby shower if weather permits like a park.
For a fun baby shower activity have guests decorate organic cotton unbleached baby undershirts using non-toxic fabric paints or crayons and rubber stamps.
The Tiny Footprints kit is Oregon based, so some of the advice is geared toward folks in the Pacific Northwest, but it's still an incredibly useful green baby shower kit no matter where you live. The whole kit is
available to view for FREE
so check it out and learn how to green your baby's very first celebration!