Pretty soon I'll be posting a review of a great kit for mamas - the Belli Pregnancy Pampering Collection. However,...
Pretty soon I'll be posting a review of a great kit for mamas - the Belli
Pregnancy Pampering Collection
. However, before we look at this product I thought I'd post a little review of the
Belli
company in general.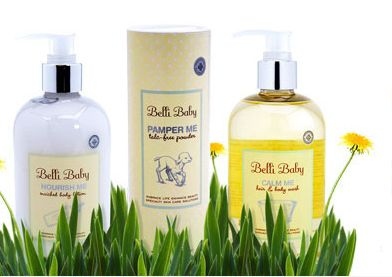 Belli combines soothing, balanced skin products that pamper and protect with rigorous testing. In fact, Belli is the only skin care company in the world that performs Teratology screening of their ingredients through the MEDLINE, TOXLINE, DART and TERIS teratology databases which means Belli products are tested safe for you, your baby, and your best friends. The Belli collections, which include
Belli Pregnancy
,
Belli Motherhood
and
Belli Baby
address the specific skin care needs of each stage, with careful attention to the safest formulations.
Belli perks:
Belli uses many natural, organically grown ingredients - BUT note that they're careful to rule out organic ingredients that have been linked to birth defects in published medical studies such as aloe vera, rosemary, salicylic acid, caffeine, and glycolic acid.
When published medical research shows that a natural ingredient is the safest choice, Belli attempts to obtain the organic version in order avoid possible contamination with pesticides.
Every Belli product is allergy tested, free of synthetic dyes and paraben preservatives.
Belli does not ever test on animals.
All Belli product ingredients are clearly displayed on their packaging.
Belli Motherhood is LactMed screened to avoid ingredients linked to harmful effects during breastfeeding.
Belli Baby is screened for xenoestrogens—chemicals which can act like hormones that interfere with normal development of the reproductive system.
This company is up-to-date on all requirements of the Compact for Safe Cosmetics.
Belli rates pretty good at Skin Deep. All of their products listed fall in the 1 to 4 range (toxic and bad at Skin Deep is a 10), and Belli rates far better than most of the skin care products out there.
Belli was rated as the #1 pregnancy skin care by 125 ObGYNS from across America.
Their website is easy to manage and set up well. I.e. it doesn't drive you crazy and it's easy to find the answers you need about skin care at every stage.
Any negatives?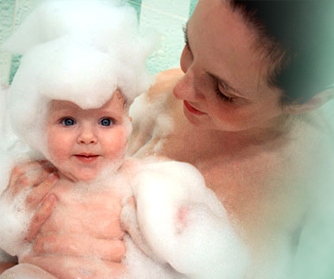 I'd like to see more of their products reviewed at Skin Deep - it's a pain to look stuff up ingredient by ingredient.
While their products slant strongly towards very eco-friendly, their packaging may not. There's no information that I can find, at their website, about their packaging ethics. The product I'll be reviewing is packaged in plastic which may or may not be recyclable. I'm pretty sure their product packaging paper is not recycled content, although I could be wrong, because again, there's no info at the website. Their bottles are polyethylene terephthalate and polypropylene, both of which are recyclable however, they don't post a "Please recycle" reminder on their bottles.
Overall though this is a safe company to purchase pregnancy and baby and mama-hood skin care from; they have plenty of great product choices; and their products work well. Soon I'll be posting a review of four of their products, so stay tuned because you're going to want to try these. Visit
Belli
to learn more about their collection.