The National Institutes of Health note that there are four major key steps you should follow if you want to...
The
National Institutes of Health
note that there are four major key steps you should follow if you want to ensure a healthy pregnancy. Below are some tips related to these key areas that can keep your pregnancy on the right track...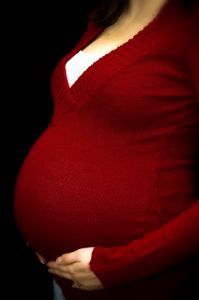 Folic acid and prenatal vitamins
The U.S. Public Health Service recommends that women of childbearing age (even if you're not planning a pregnancy) get at least 400 micrograms of
folic acid
each day. Prenatal vitamins are also important and one of the ways you can get some extra folic acid and other pregnancy important vitamins like
iron
and vitamin A
Proper immunizations
If you're considering getting pregnant you need to think about
immunizations BEFORE you conceive
. Many vaccines are not considered safe during pregnancy but when given before conception, these vaccines can help ensure a healthy pregnancy. Among the most important vaccines is the
rubella immunization
(rubella is also called German measles). If you get rubella while pregnant it can cause a host of health problems for your baby. Another important vaccine is the
varicella vaccine
(chickenpox). The Advisory Committee on Immunization Practices (ACIP), part of the Centers for Disease Control and Prevention, recommends that all non-pregnant women of childbearing age be vaccinated against varicella. Like rubella, if you get chickenpox while pregnant it can cause many health issues for your baby.
Healthy behaviors
Healthy behaviors is a terribly vague term I know, but in general, this simply means not participating in
risky pregnancy behaviors
and participating in
healthy behaviors.
Here are some basic dos and do nots...
Do:
Do Not:
Early prenatal care
Early prenatal care
is the most important step because it fulfills the needs of all of the above. When you see a doctor or midwife early and often, they can help you plan a totally healthy pregnancy plan, answer questions, and make sure everything is going well. If you do one thing when you find out you're pregnant it should be to
schedule a prenatal appointment
.