In the last post we looked at some problems related to a lack of pregnancy sleep plus some reasons why...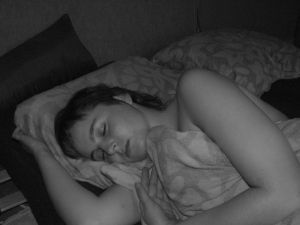 In the last post we looked at some problems related to a
lack of pregnancy sleep
plus some reasons why it may be harder for you to sleep during pregnancy.
If you're looking to snag some better pregnancy sleep, try the following.
Try sleeping with a pregnancy body pillow. Body pillows rock because you can use them to help support your tummy, plus, it's cozy to snuggle up with a big ol' pillow.
Address any labor fears you have and deal with them. It's hard to sleep when you're worried all the time. Read four ways to avoid major fear of labor for some ideas.
Try some aromatherapy to calm your sleeping space.
Practice basic relaxation techniques daily.
Don't drink caffeine late at night - remember chocolate and some tea contain caffeine too.
Keep your bedroom clear of mess and busy work. Make your bedroom a peaceful space.
If you've been getting pregnancy heartburn, try some solutions because heartburn can make it super hard to sleep.
Always discuss any sleep concerns with your midwife or doctor. Your sleep issues could indicate a health problem, so it's best to keep it on the safe side.
Learn more...