Did you know that you can easily send new mamas a great eco gift (or many) straight from Organic Boutique?...
Did you know that you can easily send new mamas a great eco gift (or many) straight from
Organic Boutique
? I didn't. I really love the flowers at Organic Boutique, but now they even carry some baby gear! Very cool. Here are some ideas; perfect if you'd like to get all your gifts at the same place...
Eco-Chic Diaper Bag - this bag is seriously cool, and earth-friendly.
This bag by Fleurvills, is a Re-Run Messenger, which means it's made from recycled materials. Each Re-Run bag keeps ten (10) 600ml plastic water bottles out of landfill. An adjustable shoulder strap, changing pad, see-thru Fleurville-branded wipe case, carabineer and multiple, elastic topped pockets all included. The interior of the Re- Run silicone badge with ear bud pass-thru has a fleece pocket to protect your iPod/sunglasses/cell phone from being scratched.
Plus did I mention how beautiful this bag is?
Available in OGO pattern or a lovely Green.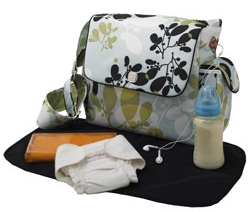 Need more gift ideas?
Love the Planet Cookie Tin - new mamas need treats! These cookies are totally adorable and organic. You get 24 cookies in great earthy colors (with sparkles!) and a reusable and recyclable gift tin. Yum.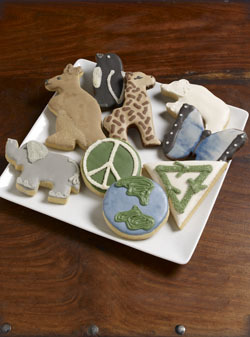 Flowers! Seriously, I think it's a crime when new mamas don't get flowers. I'm sorry, but giving birth is HUGE and each and every new mama deserves a great big, beautiful, organic bouquet to celebrate the occasion. I picked out two nice organic flower bouquets to share: For babies born in the winter, the
One Dozen Holiday Rainbow Bouquet
is perfect!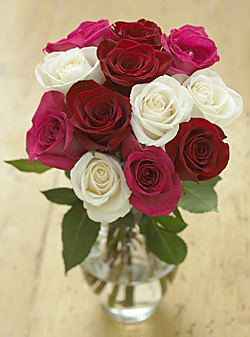 Sunshine Lily Bouquet - to brighten up the house.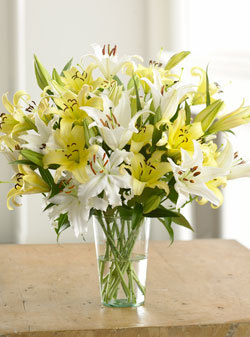 There you go - plenty of lovely eco-friendly gifts for new mamas - who do you know who deserves one of these? See more at
Organic Boutique
.