If you're pregnant, and it's time to create your baby registry, then it helps to have some idea about what...
If you're pregnant, and it's time to create your baby registry, then it helps to have some idea about what you'll need and not need for your little one.
The first thing to do is read the following:
10 things your baby will never need
10 items your baby will absolutely need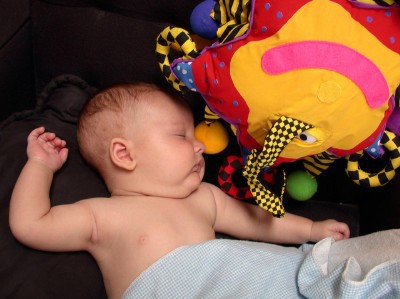 The next thing is to have a basic idea of the sort of items you'll need to consider. A great checklist, such as the Fisher Price
baby registry checklist
, can help you to make your decisions. Baby registries can be confusing; there's a ton of baby items available out there. As a general list you'll want to consider baby gear from the following categories:
Clothing
: Don't just register for tiny newborn outfits; trust me babies grow fast. You'll want to include some 3 months and up clothing sizes as well. Read
10 must have baby clothing items
for some ideas.
Bath time supplies
: If you can choose natural, organic and
safe, non-toxic baby bath items,
plus make sure you register for the basic toiletry items as well; a baby brush, baby soaps, and don't forget the towels and super tiny baby washcloths. Baby washcloths may seem extravagant (you could use a big one), but they actually come in hand, because baby hands and faces are so small. Don't forget the tub!
Big ticket items
: Research big ticket items before you head to the store. The choices you'll have will be overwhelming, and you don't want a lack luster car seat. Big ticket items are things like cribs, bassinets, changing tables, or a really cool decor object (think lamp).
Decor
: If you like a specific theme, it makes things easy. If you want an eclectic nursery look, that's fine as well. Choose a mobile, maybe some nightlights, a cool piece of art for the wall, and small wall mounted shelves for storage.
Toys and books
: Your baby will get plenty of these, if you register or not, but you may as well choose what you like. Popular baby registries, like Fisher Price
baby registries
can help you to choose age appropriate toys.
Soft items
: Soft items like blankets, a
boppy pillow
, and stuffed pals. Now, it may seem tempting to register for stuffed animals you like, but in my experience, people will choose the stuffed friend they think your baby will enjoy, ignoring you. Frankly, by the time my son was one years old, he had enough stuffed animals to start his own animal country, and I never registered for even one. My advice DO NOT register for stuffed friends.
What sorts of items are you choosing, or did you choose for your baby registry? 
Special thanks to Fisher-Price for their contributions to this post.