Yesterday Pregnancy & Baby launched our new contest where you can win a great pair of Ames Walker Maternity Hose....
Yesterday Pregnancy & Baby launched our
new contest
where you can win a great pair of
Ames Walker Maternity Hose
. In keeping with the theme of healthy legs; I thought I'd share some tips from the maternity leg experts themselves
Ames Walker
. And pop in a few treat tips of my own! Ames Walker does not simply make maternity hosiery but they also offer helpful tips for mamas that can help keep your legs healthy and help prevent issues like varicose veins. Such as...
Keep your legs elevated when you're resting which improves your blood flow.
Continue to exercise regularly throughout your pregnancy (as long as your care provider gives you an ok -- and most will).
Avoid standing for long periods.
Try not to cross your legs while sitting.
Stay well hydrated -- your hard working pregnant body cannot function properly without ample fluids.
Visit Ames Walker to learn more about healthy pregnancy legs.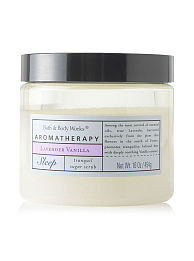 My fun tip
; grab some great body scrub and spend some time in a tub of warm water. Your legs can still be a wow factor during pregnancy if you use a fantastic smelling, soothing, and relaxing sugar scrub. My most favoorite scrub in the entire world is
Bath & Body Works
Sugar Scrub Sleep - Lavender Vanilla
. It's $20, so steep for a thrifty mama like me but soooo worth it. You will feel smoother than you have ever felt in your life and smell delicious. You do deserve to splurge once in a while. Seriously I dream about this scrub.
Don't forget to enter Pregnancy & Baby's great new contest!