So, this will be a nice treat for all of you. I bet dinner is over (I hope) and you're...
So, this will be a nice treat for all of you. I bet dinner is over (I hope) and you're getting settled; reading some blogs... Ahhh and now a contest!
This contest you will absolutely want to participate in because the prize is very nice.
But first I wanted to fill you in on this great addition to your pregnancy wardrobe --
Ames Walker Maternity Hose
. Pregnancy can be tough on your whole body and your legs are no exception. Varicose veins aren't that uncommon during pregnancy and can be both painful and dangerous. Varicose veins will cause your veins to become swollen and even knotted; your feet and legs can ache.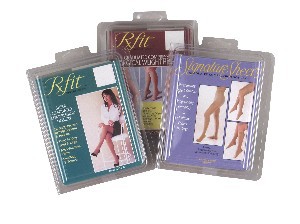 Some of the reasons that varicose veins are more common during pregnancy include:
Your baby's weight puts added stress on your leg muscles and vein walls (in less technical terms -- "ouch")
If your mama had them then you are at an increased risk yourself for varicose veins.
Hormones! It's always something with the hormones huh. In this case Hormone changes during pregnancy can cause your veins to stretch a tad too much.
The above and more can all result in varicose veins.
Around 20% of mamas will develop varicose veins during pregnancy and if you don't get treatment it can result in some serious conditions like chronic edema (extreme swelling) and even blood clots. You can eventually need surgery or medications. Yikes.
And now -- some good news.
Ames Walker makes a great product that can both
prevent and treat
varicose veins;
Ames Walker Maternity Hose
. Hosiery like this is often called compression hosiery and you may have heard your care provider talking about it. Compression hosiery is popular because it's a non-evasive treatment and prevention tactic for varicose veins (who wants leg surgery?) Um, I'll take the hosiery thanks. Compression hosiery is perfectly safe during pregnancy and numerous care providers recommend them as a first prevention step -- before varicose veins get out of hand.
If you're pregnant or recently gave birth and have aching legs or notice that your legs are starting to give you trouble keep reading to find out how to win some awesome maternity hosiery!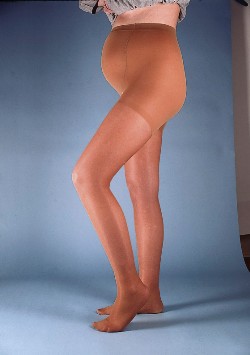 Ames Walker
has been nice enough to offer two of my lucky readers and two of
Showing Pregnancy Fashion
readers a pair of
Ames Walker Maternity Hose
! I actually have a pair and believe me you want some; they are great and of course I'd like all mamas to have nice healthy legs so... If you'd like to try a pair of these for yourself and see how much better your legs can feel you can
enter to win a pair anytime from now until October 4th at noon
. To enter all you have to do is leave a comment in any post here at
Pregnancy & Baby
or at
Showing Pregnancy Fashion
. Next Tuesday we'll have a random drawing and four lucky mamas (or mamas to be) will win a great pair of these maternity hose! That's good news for your wallet and even better news for your legs. Trust me mamas need less empty wallets and healthy legs!
Good Luck!
Look for more special posts on protecting your legs throughout the week but if you're super curious you can check out the
Ames Walker
website and learn more right away.