Do You Know A New Mom? If So, You Likely Know A Woman Who Is Thrilled With Her New Role And Genuinely Enthralled With Her New Baby. Let'S Be Honest, Though. New Moms Are Tired And In Need Of A Little "Me Time." Unfortunately, She Is Unlikely To
Do you know a new mom? If so, you likely know a woman who is thrilled with her new role and genuinely enthralled with her new baby. Let's be honest, though. New moms are tired and in need of a little "me time." Unfortunately, she is unlikely to take that time because she is busy meeting the needs of her new baby. That's where you come in. Following are a few ideas for you to help make the new mom in your life feel special and pampered on Mother's Day -- and every day.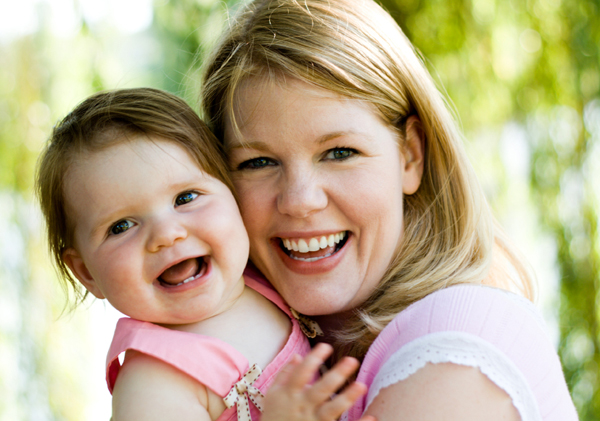 1.  Massage
This one is obvious, right? But really, most new moms are unlikely to run out shortly after having a baby to get a massage. As long as a massage is safe for her, buy a gift certificate. But don't stop there! If her baby is a little older, offer to go along with her and spend the hour nearby with her little one -- either in the waiting area or at an establishment in immediate vicinity -- while she enjoys a stress-free massage.
 If her baby is still young, hire a massage therapist to come to her home. New moms don't love the idea of being away from baby, but you can overcome this obstacle by bringing the massage to her. Be sure to come by to spend an hour with baby so that Mom can truly reap the benefits of a relaxing, quiet massage.
Guess what? Massage is not only soothing to moms, but babies too! Find out how to give a baby massage here.
2. Breakfast in bed
It's the small things! Make her feel special by preparing her favorite breakfast and serving it to her in bed. She is not getting much sleep and she is probably tired, but you can give her a half an hour of quiet time to reenergize in the morning and enjoy a quiet meal. Don't forget the small touches, like a flower in a bud vase or a little orange juice in a champagne glass. She may be overtired, but she still likes to feel loved.
Get tips here on what breastfeeding moms should be eating for a healthy mom and healthy baby.
3.  Clean the house/hire a cleaning service
Most women like a clean house, but shortly after becoming a mom, scrubbing the bathroom is probably the last thing on her "to do" list. At the same time, it is just another chore hanging over her head.  Do her a huge favor and make sure her house is sparkling clean. You can either do it yourself or hire a cleaning service. If the latter falls within your budget, she is probably more likely to feel comfortable with hired cleaners getting her home into tip top shape.
Find out how to make your own non-toxic cleaners using ingredients you have in your pantry, such as vinegar and baking soda, that won't harm babies and pets.
4. One word: Pedicure!
Most women love to have pretty toes. Left to her own devices, a new mom might not even consider getting a pedicure, so it's up to you to treat her to an hour of relaxation and revitalization. In the end, she'll have the pretty feet to show for it. Arrange to have someone she trusts -- baby's dad or grandma, for example -- spend that hour with her new little one so she can fully enjoy it.
5. Surprise dinner out with girlfriends
Once she is comfortable enough to leave her baby with Daddy or someone else who is trusted, plan a dinner out with a small group of the new mom's closest friends.  Keep in mind that she probably doesn't want to be away from her baby for long, so choose a nearby restaurant, make reservations and keep it quick but fun.
Get tips here for finding a great babysitter you can trust.
6. Or just dinner in
If she's not quite ready to leave her baby, bring dinner to Mom. However, don't make the standard casserole that lasts for a week! Sure, everyone sincerely appreciates it, but mix things up and make her feel special. Order takeout from her favorite restaurant and bring her friends to her.  Good food and great company will make a new mom feel special and valued.
7.  Sleep-in Saturday!
Sleep? What's that?  If there is one certainty that follows welcoming a new baby to the family, it's that most new moms are not well acquainted with sleep. That's where you come in!  If she's breastfeeding, take baby after a feeding and insist that Mom goes back to bed. Give her a few hours of uninterrupted sleep -- or at least alone time -- to rejuvenate. You don't appreciate a few hours of continual sleep until you don't have them for weeks on end.
Get more tips here for beating new mom fatigue.
8. Movie night
You have two options. If Mom is comfortable leaving baby for a few hours, grab her and take her to a nearby movie. If she's not quite ready to leave her baby, bring the movie to her. Put together a fun basket with a few movies, instant popcorn and (caffeine-free, if necessary) soda. Just remember, keep it light! New moms are tired and sometimes a little overwhelmed. A funny and lighthearted comedy will make her laugh and give her a short break.
Remember that being a new mom is a huge blessing! However, it's also a lot of work. A new mom can easily become tired and maybe even lose herself in the beginning. Be there for her and make her feel special. She'll appreciate it more than you know.
Heidi Klum's advice for new moms
What advice does supermodel, Project Runway host and mom of 4 Heidi Klum have for new moms? Watch the video, courtesy of modelina.com, to find out.
See more videos on
More Mother's Day ideas: