There's No Connection Until They Are Born
Maybe it's just me, or maybe it's the fact that I'm not the world's biggest fan of pregnancy, but for whatever reason, the truth is that I don't bond with my babies until they are born.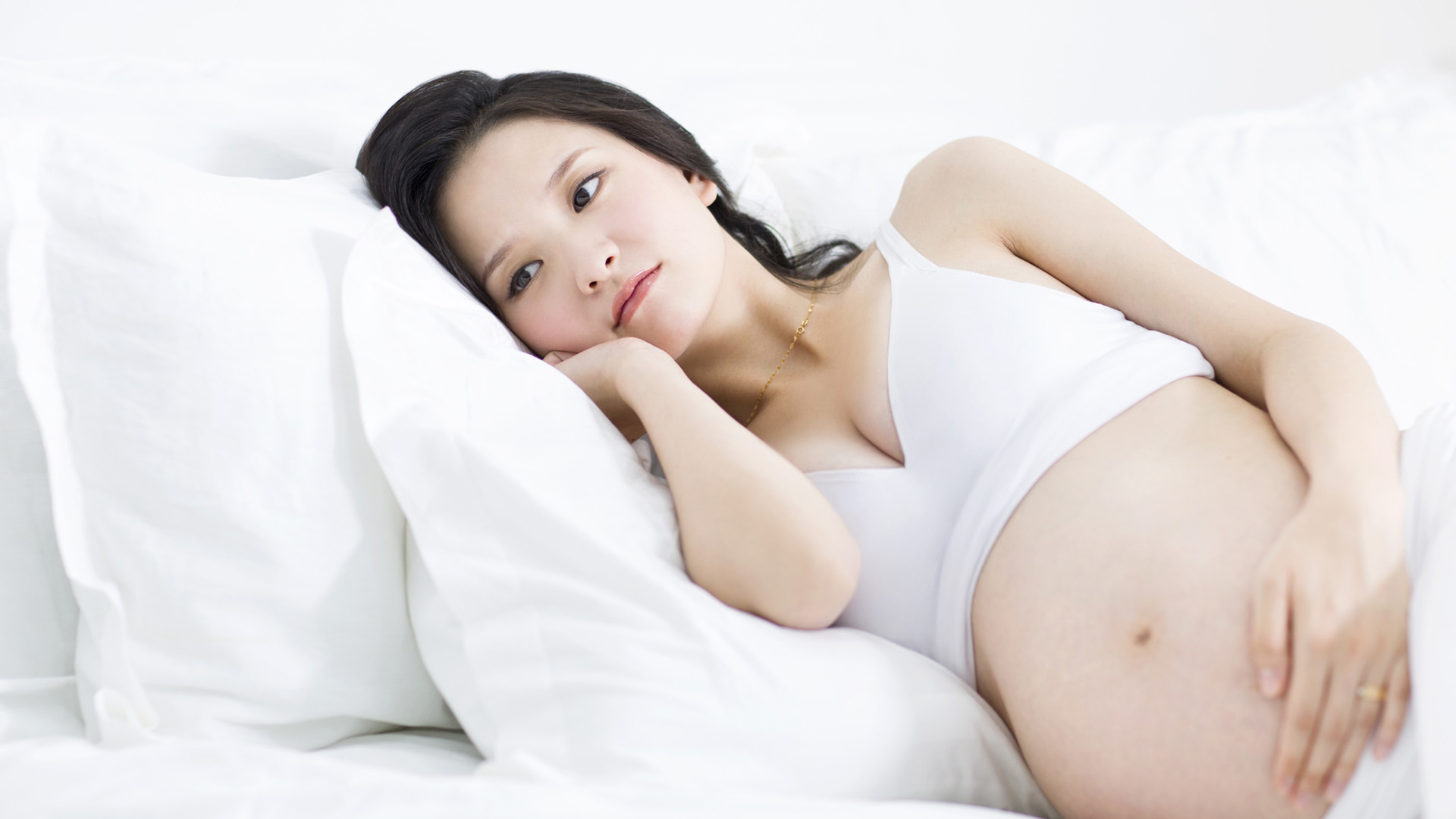 Photo credit: Lane Oatey/Blue Jean Images/Getty Images
The night before my first scheduled induction for our fourth baby, I had what can only be described as a complete and total hormonal mother-to-be meltdown.
As I sat at our dinner table, my head in my hands, sobbing uncontrollably, an eerie silence fell upon our normally boisterous batch of three children. "Mama, when you cry, it makes me want to cry," my four-year-old said, lips trembling.
The source of my sadness?
I was scared I didn't love my baby enough.
Pregnancy blues
I've had four very different pregnancies. One very young and very unplanned, one perfectly easy, one perfectly miserable and this one — unexpected and with some unforeseen complications. But each pregnancy has had one thing in common: a complete lack of bonding with my unborn baby.
I don't confess this to sound like a horribly trite human being. I know how fortunate I am to have the blessings of pregnancy, but for some reason, I don't like being pregnant at all. And despite my "experience" as a mother and years as a labor and delivery nurse, I can never seem to connect with my babies before they are born.
Baby bonding
Through my pregnancies, I do the typical things: I track my baby's development with an app, I have my husband talk to my swelling belly and I involve the other children in thinking up baby names. But somehow, the fact that there is a real, live baby swimming around in my body just seems completely unreal.
Even through labor the fourth time, I was in a state of denial. "This just doesn't seem right," I commented to my husband before I started pushing. "Is there really a baby in there?" And as funny as it may sound, my feelings are very real, and on many occasions have made me question if I would be a good mother to the baby soon to be born. Because after all, what kind of mother doesn't fall in love with her baby during pregnancy?
Falling in love
Lucky for me, I did happen to deliver four very real babies. And although the bonding didn't happen during my pregnancy and, in a few cases, didn't even happen instantly at birth, I'm happy to report that I did fall head-over-heels in love with each baby. Eventually.
Apparently, it just takes me some time, and my style of mothering isn't found in the joys and trials of pregnancy. It's found in those first early days, in the midnight feedings, the morning snuggles, the pure bliss of afternoons spent with a sleeping baby on your chest.
And I'll continue to find it, each day, each minute, knowing that there are parts of motherhood that I will struggle with and parts that I will fall in love with.
But that doesn't make me a bad mother.
It just makes me human.
More on pregnancy
Medical nightmare: Pregnant with the wrong baby
How birth extremists are giving the rest of us a bad name
Z-list celeb sells tickets to watch her push out her baby