Keep Your Sugar Down And Your Baby Healthy
Gestational diabetes can be a confusing disease, but stick to some of these recommended foods to make things a little easier.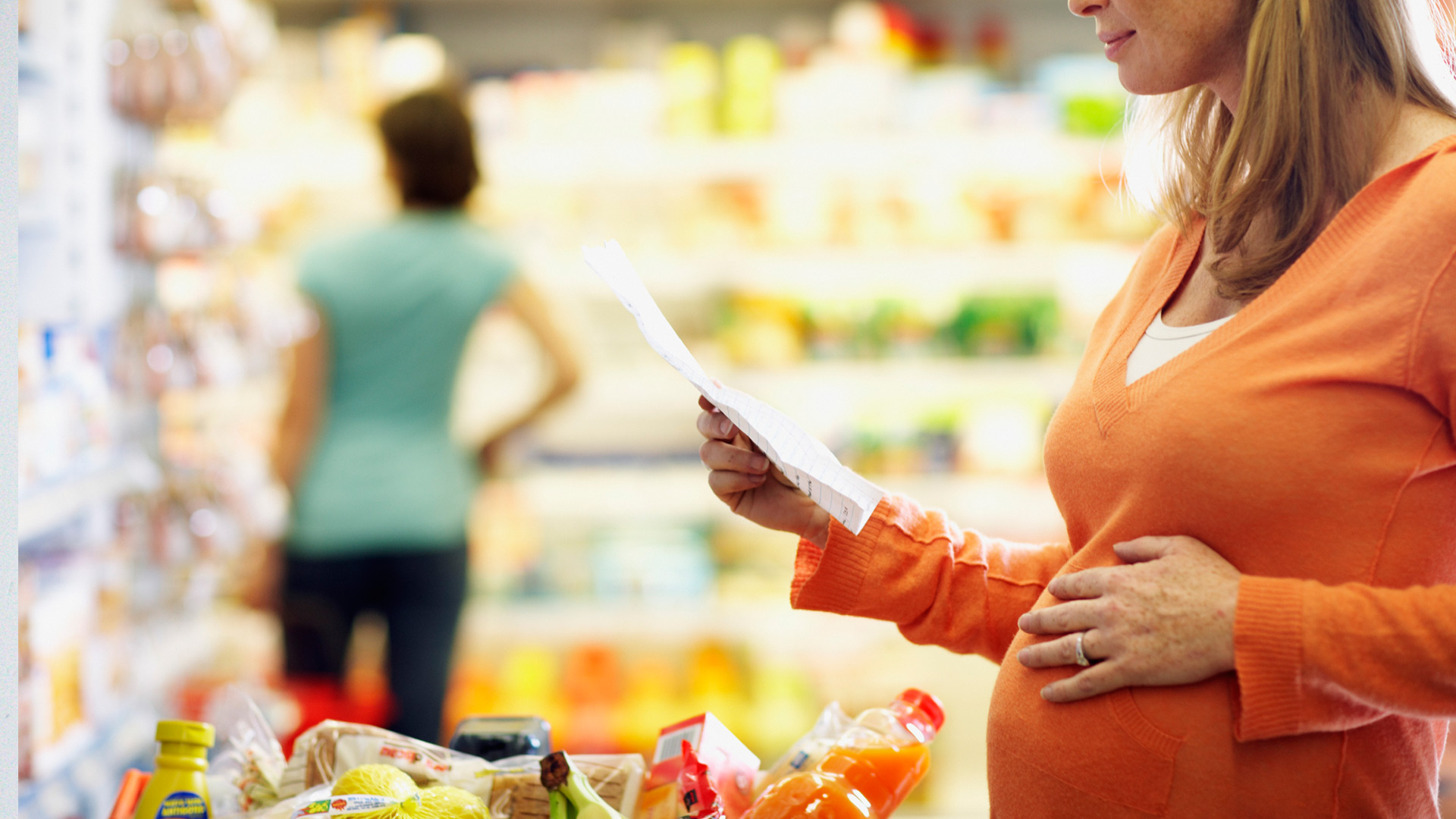 Photo credit: Fuse/Getty Images
When my doctor first wondered if I might have gestational diabetes, I have to admit that I panicked a little bit. Despite working as a labor and delivery nurse and watching my own father grow up with type 1 diabetes, I had no clue how I would handle the disease myself.
Luckily, my scare with gestational diabetes turned out to be a false alarm and my sugar testing came back totally normal, but not before I had a chance to educate myself on some of the best tips for dealing with gestational diabetes.
Understand the disorder
Gestational diabetes affects about 18 percent of pregnancies and is caused, in part, by hormones secreted from the placenta during pregnancy that block a mother's natural insulin. Without the full use of insulin to help her break down the sugar in her body, she develops a high blood sugar buildup in her bloodstream. The high sugar can clog her blood vessels, lead to a larger baby and make the baby at risk for breathing problems and later complications down the road.
Understanding the basis of the disease — unregulated sugar in your body — can help you structure your diet choices around controlling sugar levels.
Eat frequently
Contrary to what you may think, experts actually recommend that women with gestational diabetes actually eat more frequently than they otherwise would. "Every two to three hours, have some kind of small meal or snack to keep the blood sugars stable," recommends Brooke Schantz, M.S., R.D., C.S.S.D., L.D.N. and outpatient dietitian at Loyola University Medical Center.
Schantz advises that snacks should include a combination of a carbohydrate source for quick energy alongside a protein to help balance the glucose levels in the blood. Some good snack suggestions include:
An apple with a tablespoon of peanut butter
5 whole grain crackers with cubed cheese
Greek yogurt
Change it up
Facing a complete diet overhaul with gestational diabetes might be completely overwhelming, and luckily, according to Schantz, it's also unnecessary. Instead of changing everything in your diet, she advises taking a look at what you would normally eat during the day and making a few small swaps for healthier choices. "It helps to visualize what a healthy meal look likes," she says. She recommends making small diet modifications, such as making sure half of your plate is full of fresh vegetables to help you fill up on the good stuff faster. "The vegetables will also help balance the carbs that you take in," Schantz explains.
Do a carb count
When you get knee-deep in the gestational diabetes diet world, you may hear phrases like "carb count" or "carbohydrate exchange" thrown at you in every direction. But don't feel intimated, says Schantz. She explains that the basis of the carbohydrate exchange is actually very simple to understand. Basically, one serving of a food generally equals 15 grams of carbs.
Take pasta for example. Because pasta is a carbohydrate-rich food, 1/3 cup of pasta equals 15 grams of carbs (also known as one carb serving). Broken down, if a serving of pasta is 1 cup, then you have already reached your 45-gram carb limit for that meal. And let's face it — how many of us really eat a true one-cup serving of pasta? "You don't have to avoid pasta, rice and beans," says Schantz, "But do have to look at what a pasta serving actually looks like."
Stay hydrated
Schantz stresses the importance of staying hydrated when dealing with gestational diabetes. Try to eliminate drinks with added sugar, sweetened beverages or juices and stick to primarily water. Staying hydrated will help balance your blood sugars, flush out toxins and keep you full.
See a dietitian
If you are diagnosed with gestational diabetes, don't waste time anxiously wondering what your new diet and lifestyle will consist of. Instead, book an appointment with a registered dietitian to discuss some diet modifications for gestational diabetes. At some institutions, it is even required that you have a consultation with a dietitian, so don't be afraid to ask your health care provider for recommendations and a referral, if necessary.
More on gestational diabetes
Nutrition and managing gestational diabetes
Facts about gestational diabetes
Physical activity may reduce risk of gestational diabetes