Prep The Bump For Warmer Weather!
As summer looms ahead for me, the only thing I can seem to see is, well, my belly. With four summer weddings on the horizon and endless family get-togethers, I'm on the hunt for some pretty and comfortable pregnancy dresses to get me through.
There is a delicate balance to be had in the donning of maternity dresses.
It goes somewhere between making me look like "one who resembles Shamu" to "effortlessly cool maternity goddess."
And while of course I aim for the latter, more often than not I end up falling squarely in the camp No. 1 category. Which places me back at spending my pregnancies in maternity yoga pants and my husband's T-shirts, a very depressing combination indeed.
But because I have the unfortunate good luck to be attending not one, not two, but four weddings this summer, along with several big work-related events, social etiquette has demanded that I find something more appropriate for the occasions.
6 Pretty maternity dresses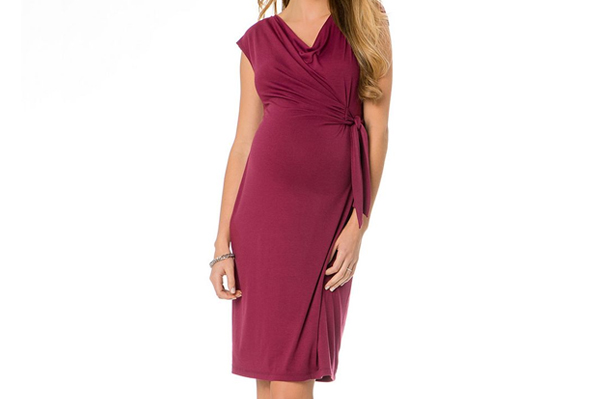 I could pretty much live in maternity dresses (even, embarrassingly enough, when I'm not pregnant). My favorite pregnancy dress feature? The stretchy, easy-breezy fabric, like this pretty red dress is made from. It's a wrap-style dress that can get you from the first trimester "bump" to the last trimester "blahs" in style. (Kohl's, $24)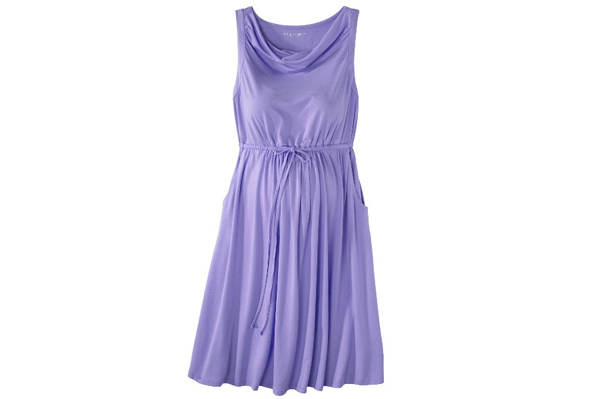 Does anyone else get absurdly, ridiculously hot when they're pregnant? No? Just me? Well, if you happen to be one of the lucky hormonal heatwave types like yours truly, you might enjoy this sleeveless option. It comes in pretty pastels for spring and looks swingy and easy. (Target, $28)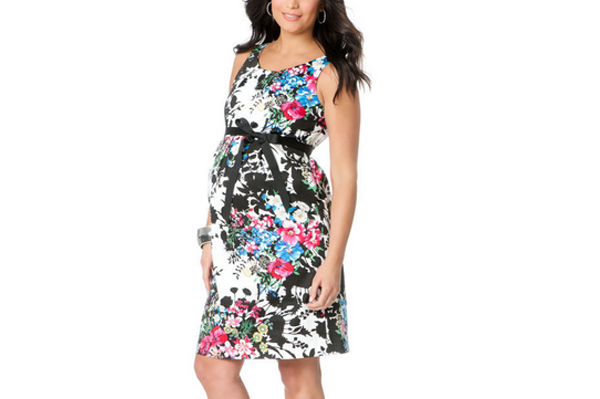 You just really can't go wrong with the empire waist when it comes to pregnancy style, can you? This flowered black, white, and pink version was the winner for the first batch of weddings for me. Regular and petite sizes available. (Motherhood Maternity, $30)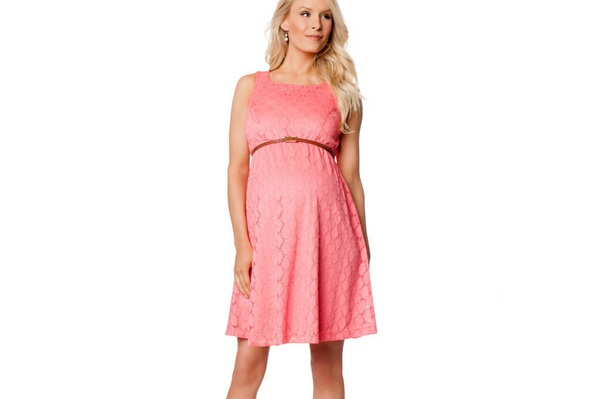 Words can not describe how much I love this lace, crochet-inspired dress, especially in this bright pink color for spring. It makes me wish I hadn't already blown my maternity wardrobe budget because I love it that much. But now I'm thinking about it, I should buy it, shouldn't I? Call it "research" for this article...? (Motherhood Maternity, $45)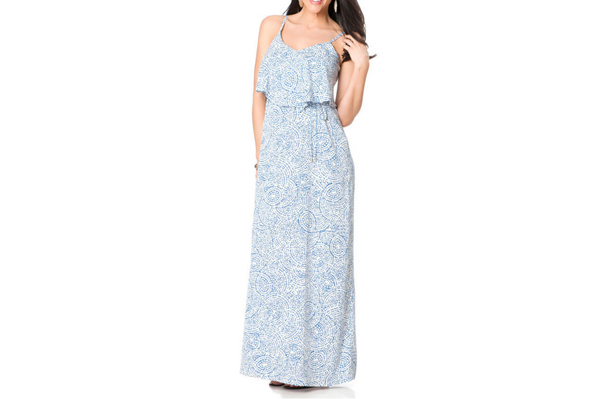 Ah, ruffles: another maternity classic. You may not even be able to tell you're pregnant in thislightblue dress, perfect for spring and airy enough to take you into summer. (Actually, who am I kidding; you'd be able to tell I was pregnant... ) This dress features spaghetti straps and a maxi length. (Motherhood Maternity, $45)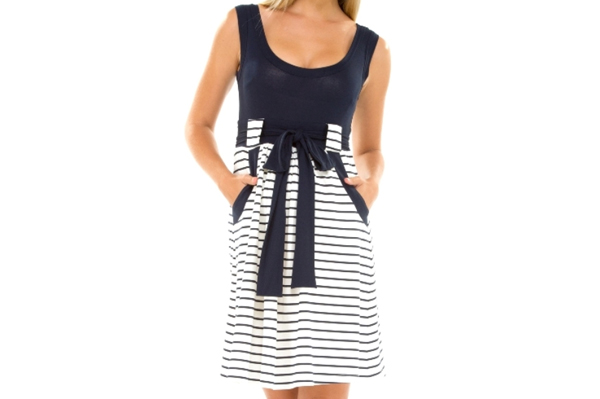 If you're willing to spend a little bit more, Bella Blu's online boutique has some adorable options for expecting mothers-to-be. I especially love this nautical-themed option and imagine it would look just as slimming and fabulous on my bump as it does on the model. (Bella Blu Maternity, $120)
More on pregnancy style
Real Moms Speak: Pregnancy style tricks
What's your celebrity maternity style?
Top 5 maternity fashion mistakes