Again, With The Pumpkin…
Although you may be reluctant to dress up for Halloween this year, need I remind you that this is a holiday that involves free chocolate? Perhaps that could entice you to try on a costume or two…
If you're not a fan of the whole bloody-baby-hands-sticking-out-of-your-belly Halloween pregnancy costume that seems to be everywhere, perhaps something a little more creative might do it for you.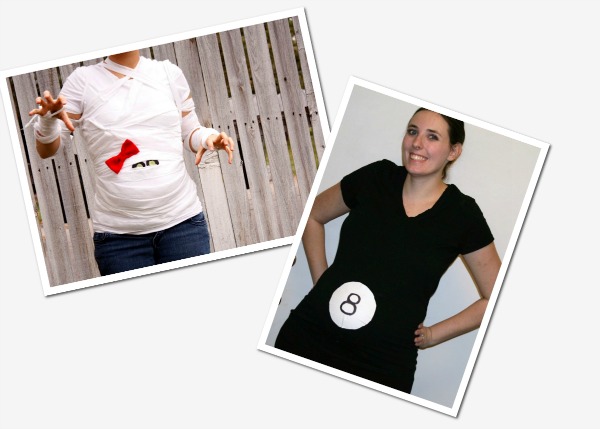 Mummy style
For starters, you could go all Jessica Simpson and make like a "mummy." Use some old long-john underwear and muslin wrap for an easy DIY costume.
Magic 8 Ball
For the less creative among us (cough, cough), I love the idea of going as a Magic 8 ball. Just don a basic black T-shirt and slap a number 8 on a big white sticker on your bump and you've got yourself a clever costume. Let's just hope no one tries to shake you for the answer.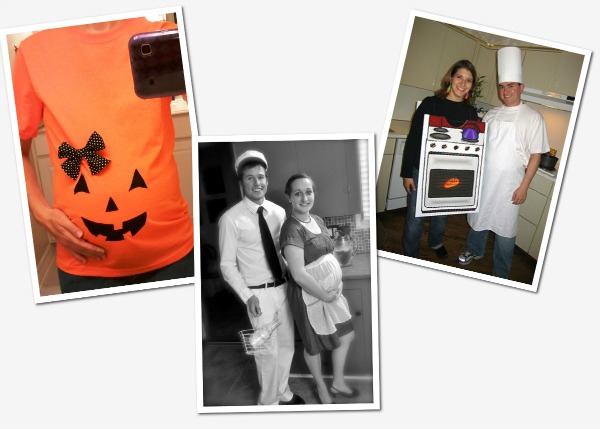 Lil' pumpkin
This costume is definitely much more up to my speed. Paint a jack-o'-lantern face on an old (large!) T-shirt so your baby bump is a living pumpkin!
It's the milkman's...
If you have a partner hitting the Halloween scene with you, go retro and cause quite the scandal as dressing as a pregnant housewife — and have him wear a milkman costume!
Bun in the oven
I so wish I would have been pregnant enough at Halloween to pull this look off. An old cardboard box, some paint and some thrift-store suspenders would be enough to make this classic adage come to life.

More about Halloween
Celebrate a subtle Halloween
Save on Baby's Halloween costume
Throw a Halloween-themed baby shower