10 Precious
Pregnancy Pics
We've rounded up our favorite maternity pics to inspire you to capture your own pregnancy in style. (Hint: start a Pinterest board and save your favorite pregnancy photos all in one spot!)
Splendor in the grass
Sometimes the simple photos are the best ones. The joy on these expecting parents' faces and mom's arms sweetly framing baby capture a sweet and timeless moment.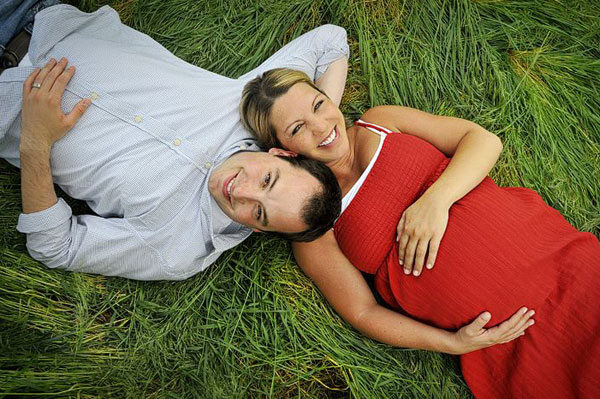 Cupcakes and cravings
Go ahead and let it all hang out while you show off your favorite pregnancy treat in front of your blooming belly.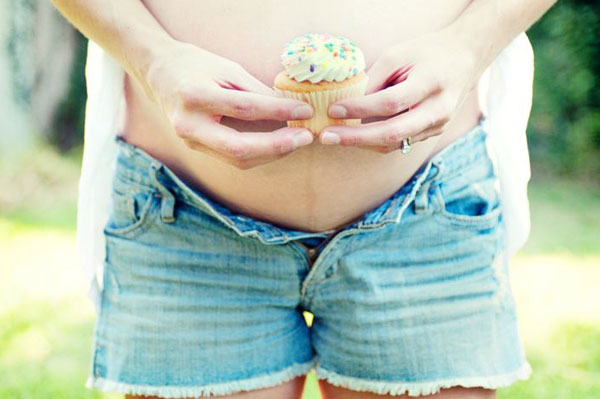 Baby blocks
Stack building blocks on your belly to spell out "boy", "girl", "baby" or your baby's name.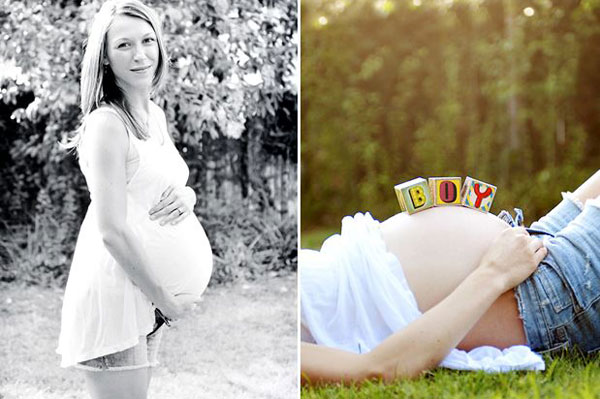 Earth Mama
Is there anything better than lying down and feeling grounded with mother earth? If nothing else, it feels heavenly on your lower back! Have the photographer get down to grass level and snap a few shots capturing your expression up close.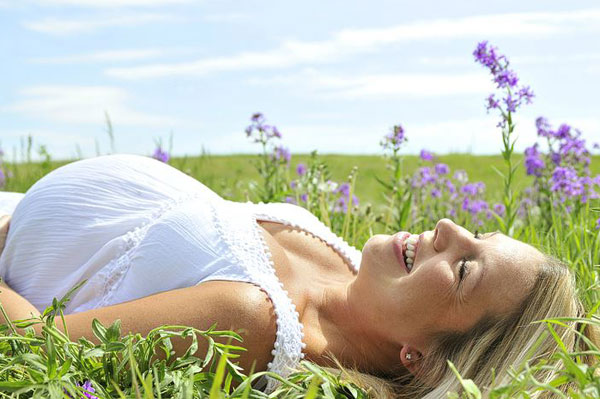 Belly and bathtime
Frame your beautiful bump in everyday activities with your older child. Your big kid will love looking back at the special moments when little brother or sister was growing inside mom's belly.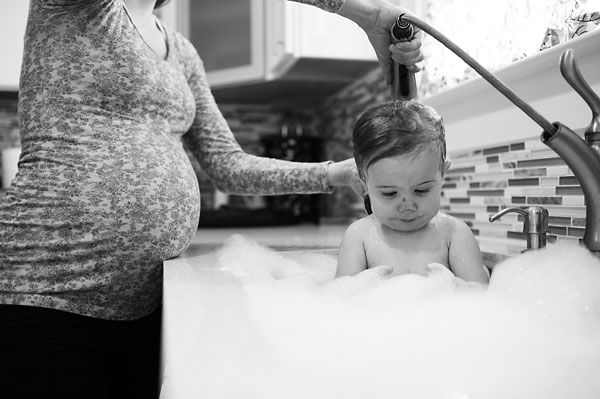 Brotherly love
Make sure to take plenty of photos of siblings and dad giving tummy kisses. Silhouettes like this one are always a pretty way to document your beautiful curves.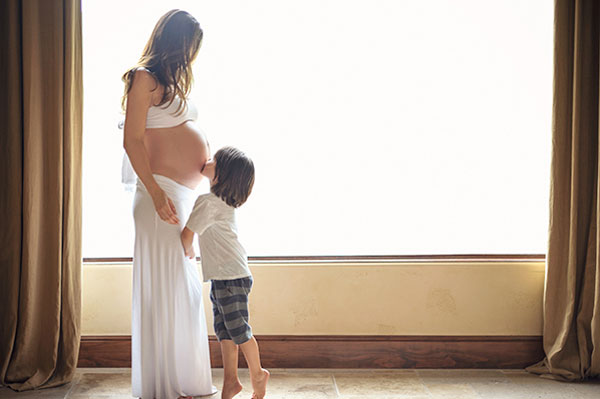 Best friend
Don't forget to grab some snaps of your belly with your family's pooch. As your child grows, it will be a reminder that her doggie was there from the start.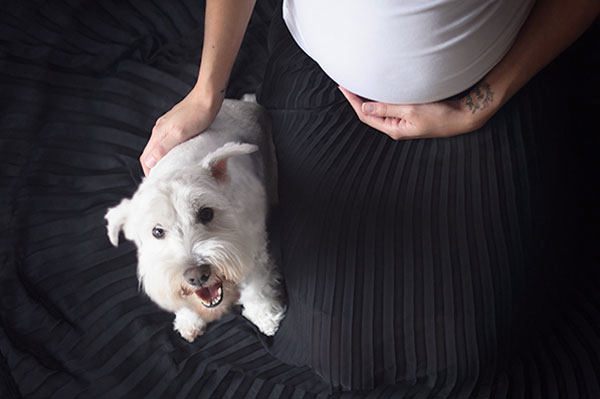 Growing family
Put the focus on your firstborn in a family photo that puts him front and center.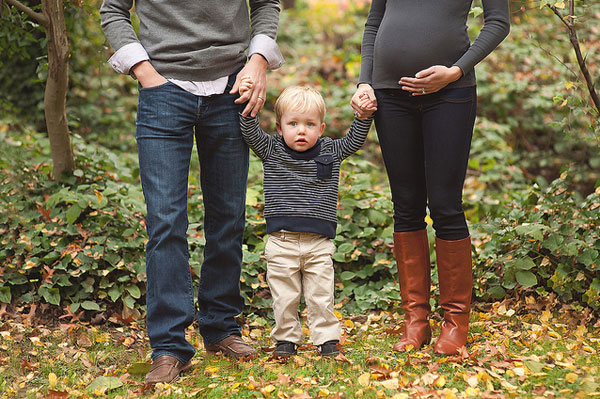 A tender moment
This sweet profile of a kiss captures a tender moment in a beautiful outdoor setting.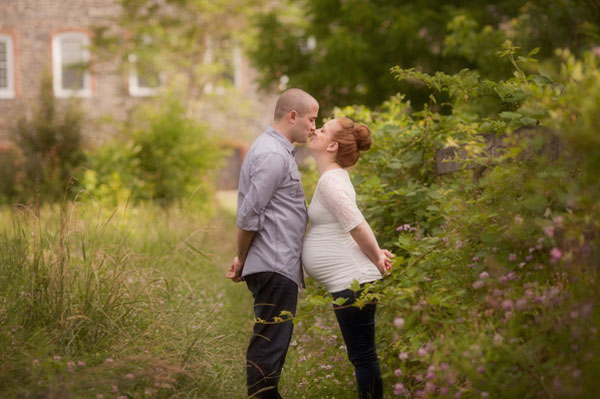 Urban family time
Being pregnant isn't all about tender moments, so make sure you get some photos of your family having some serious FUN. As these photos show, life doesn't slow down just because mom is pregnant!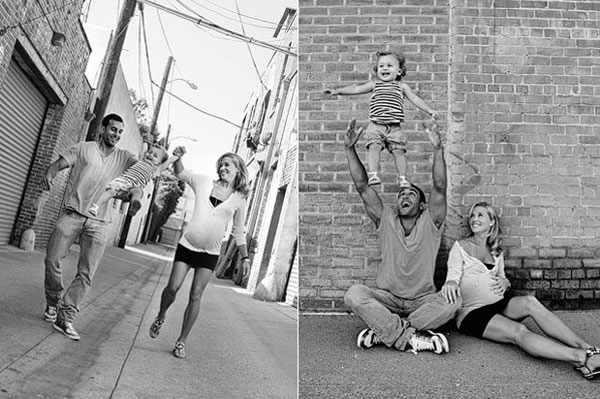 quick tip
If you love photography, check out , the fastest-growing members-only community of women in photography.
More helpful info for expecting moms
10 Keys to picking a baby name
Is a baby nurse worth the splurge?
Registry guide: Disney baby products