Choose The Perfect
Baby Name
Congratulations! If you're reading this article, you probably have a tiny unnamed baby on the way. We've put together 10 tips to help you choose a name that you (and your baby) will love.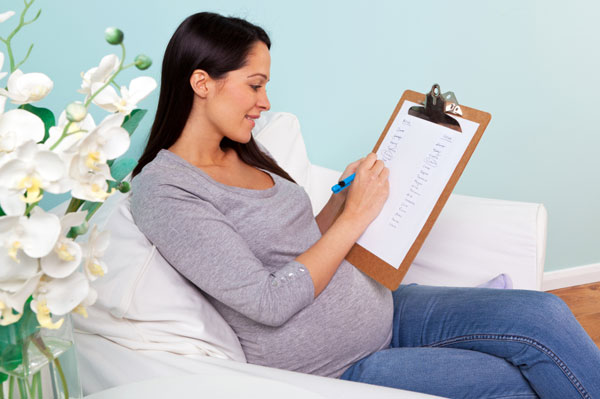 Have fun

Keep an open mind when you first embark on your baby-name hunt. Go through books and circle the names you like. Then pass the book to your partner and ask him or her to do the same. Use baby name apps and websites. Keep it fun and don't put too much pressure on yourself.
Sound it out
Say the name out loud (many times) and make sure the first, middle and last name flow. You may really want to name your baby Justin, but if your last name is Case, you're gonna have to let it go. We love Kim and Kanye, but "North West"? Really?
Honor a friend or family member
What better way to show someone how much she means to you than to name your child after her? Don't feel like you're stuck with using the exact name. If your best friend is Anne, but that's not your favorite name, give it a twist and name your baby Anna.
Keep spelling simple
If you're thinking of choosing a name with a unique spelling, like Jazmyn or Ilysabeth, you might want to think twice. You'll be setting your child up for a lifetime of spelling out her name multiple times — and she'll never know the joy of buying a personalized key chain right off the rack.
Family tree
If you want to go beyond parents and grandparents for baby naming ideas, do a little sleuthing on Ancestry.com and find a family name you'd like to bring back. After all, what's old is new again.
Trends
Get your creative juices flowing by looking at current baby naming trends. Last names as first names and location names seem to be all the rage lately.
Take your time
Don't feel rushed when choosing your baby's name. Narrow down your choices to a short list, and consider waiting until the baby is born to hold his tiny body, look into his eyes and see what name calls out to you.
Survey says
If you simply can't decide on a baby name, turn to your social network. The site Belly Ballot lets you pick your five favorite names and ask your friends and family to vote!
Consider the teasing factor
You have to wonder what one New Zealand couple was thinking when they named their baby Talula Does the Hula From Hawaii. While you might think you're choosing a safe name, it's important to look at what your child's initials will be, future email addresses or even nicknames. There will be no monogramming of backpacks for Adam Samuel Smith and Gary Reed certainly won't appreciate the email moniker "greed@companyname.com" when he's older.
Be strategic about the middle name
It's not always easy for parents to agree on a name they both love. Use the middle name as a compromise. Middle names are also an ideal way to honor a family member whose name might not be the one you want to give star billing.
quick tip
Want to incorporate both parents' names into your baby's name? Go to babynamescramble.com, enter your names and the click of a button will give you a list of possible boys and girls names.
More helpful info for expecting moms
Cutest pregnancy photos we've ever seen
Is a baby nurse worth the splurge?
Registry guide: Disney baby products